#SAVETHEDATE
Trending Events Weekly Calendar: What you shouldn't miss this week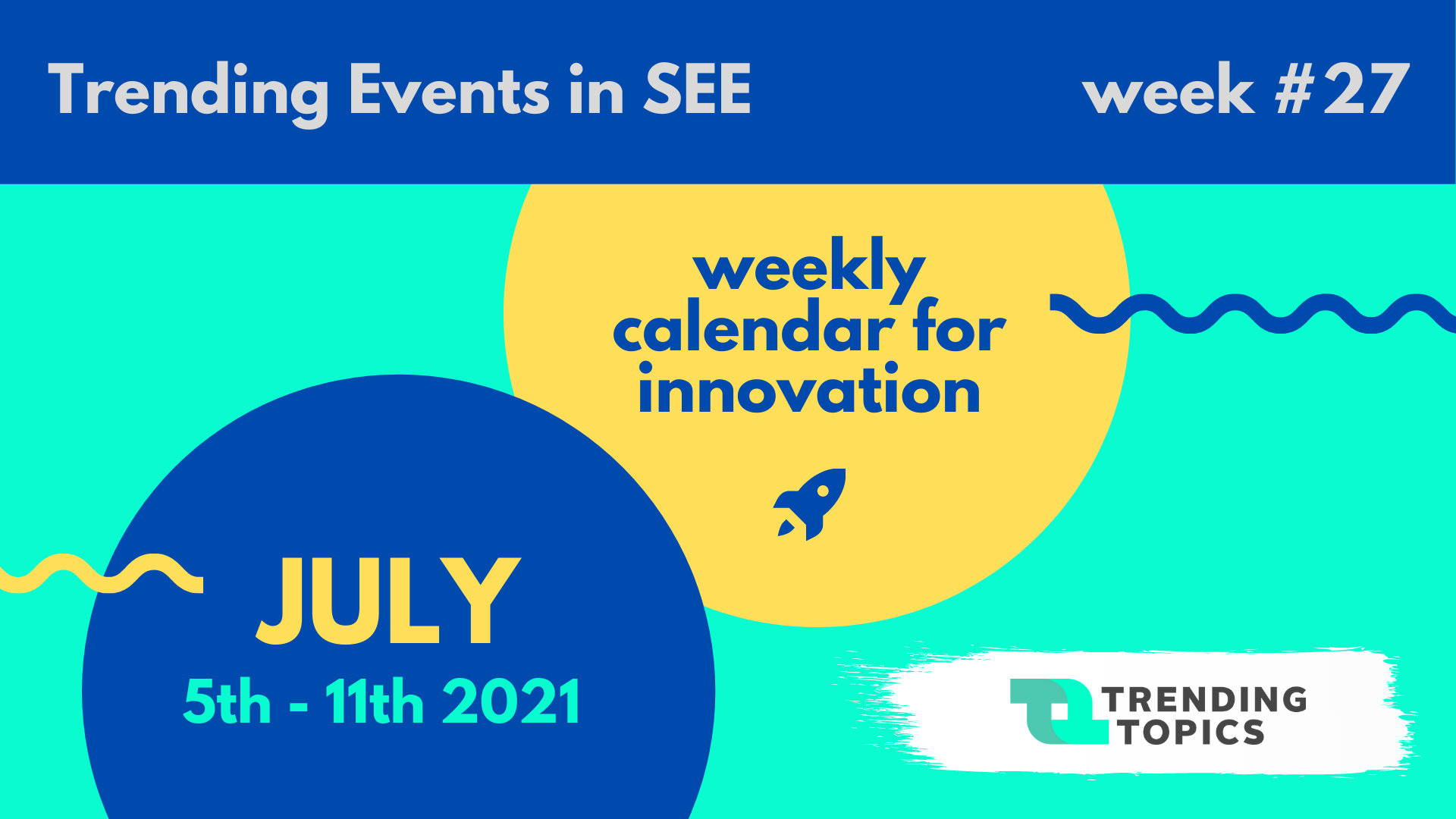 This is our list of all major events from the world of startup, innovation, and all things trending in the week of July 5th – 11th 2021. Save the dates!
6 July 2021
15th Strategic Infrastructure and Investments Conference 2021
The Conference 2021 will focus on the priorities, strategies and financing models in Bulgaria and Southeast European countries, as well as on the current state of large-scale transport and environmental infrastructure projects.
More information HERE
7 July 2021
Tiny CFO x Female Founders: Everything About Finances for Startups
This interactive digital session is perfect for entrepreneurs and small business owners. This is your opportunity to ask any burning questions on topics of financial planning and strategy content, and to become equipped with practical tips & tricks.
More information HERE
7 July 2021
Future of Business: AI Value for Startups
In this conference, speakers from a company is aiming to help startups with AI implementation, are going to share valuable insights about вhy AI is beneficial for majority of the actual domains?
More information HERE
8 July 2021
Unicorn Battle North America
Unicorn Battle North America – part of the World's Largest Startup Pitch Contest where famous international VCs and Business Angels meet extraordinary startups from all over the world.
More information HERE
8-9 July 2021
TechCrunch Early Stage 2021 – Marketing & Fundraising 
During this virtual event, take part in highly interactive group sessions with top investors and ecosystem experts, in fields ranging from fundraising and growth marketing, to brand building and pitch deck development.
More information HERE
10 July 2021
2021 Summer Create-a-thon
DemocracyLab is a virtual hackathon event focused on helping tech-for-good projects make incremental progress toward their long-term goals. Projects will need coders, designers, researchers, project managers, subject matter experts, test users, and just ordinary people.
More information HERE
We forgot to list your event? Drop us an email at office@trendingtopics.bg.