#SAVETHEDATE
Trending Events Weekly Calendar: What you shouldn't miss this week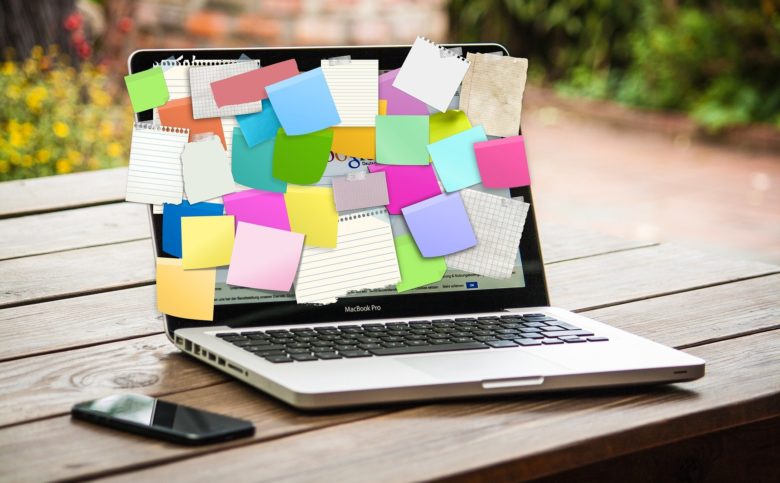 This is our list of all major events from the world of startup, innovation, and all things trending in the week April 26 – May 2, 2021. Save the date!
26 – 29 April 2021
Data Driven Policymaking Week
Data Driven Policymaking Week wants to unite policymakers, public administrators, decision makers, and social science researchers around the four pilot use cases at the heart of the Policy Cloud project. Spread across Bulgaria, Italy, Spain, and the United Kingdom, these pilot use cases serve as demonstrators for data-driven policy management model and showcase best-practice methodologies for engaging communities
During the week 26-29 April 2021, four webinars are being hosted by Policy Cloud consortium technology partners and experts from the Policy Cloud Impact Creation Board. Each webinar focuses on one of pilot use cases. Register HERE
27 April 2021
Webinar for Women Entrepreneurs, with Europe's Female Business Angel of the Year: Lurdes Gramaxo
In this WEGate webinar, the Portuguese Lurdes Gramaxo, European Woman Business Angel of the year and venture capitalist at Bynd.VC, will discuss the topic: "Becoming a women early stage investor, and investing in (women) entrepreneurs": The webinar will be moderated by Jenny Tooth, CEO of UK Business Angels Association, and Claire Munck, CEO at BeAngels and Scalefund.
This webinar is part of the WEGate "Access to Finance" webinar series. WEGate is the online platform that aims to help women entrepreneurs to start and build up their business with the help of an engaging community and knowledge sharing. Register HERE
27 April 2021
The Irish Startup Conference 2021
The Irish Startup Conference 2021 is Startup Network Europe's second annual conference for Irish Startups, gathering founders, VCs, executives, seed fund partners, general partners, journalists and bloggers from diverse backgrounds and industries. Time is your most valuable resource, and it's scarce – get the best selection of Startup Growth Practices in ninety minutes. This is a pitch-free, no-nonsense, practical event where you will get ideas you can implement in your Startup tomorrow. Register HERE
27-28 April 2021
Global PayTech Summit – Virtual
JOIN THE WORLD'S MOST SENIOR-LEVEL GATHERING OF PAYMENTS LEADERS
You can expect over 1,000 delegates on 27-28 April at a two-day virtual summit to connect the global PayTech community and to address how executives can effectively implement the latest payment technologies. Register HERE
27 – 28 April 2021
Scale Match Event
Two days of connections, partnerships and investments. Fast-growing companies that develop high-tech solutions welcome. Extra points for AI-based solutions & Fintech products.
Create more connections, get the right partners on board, and boost your startup growth, all in one platform. Register HERE
27 April – 12 May 2021
Vienna UP'21 digital
Get involved in one of the most diverse and fastest growing start up scenes in Central Europe.
ViennaUP is a unique festival with a series of online events organized from the community for the community of startups, investors and talents. 40 partners create the ViennaUP´21-network, curated by the Vienna Business Agency. Participants from all around the globe have the opportunity to tune in to dozens of events across different industries and branches. You can sign-up for each event and create your individual ViennaUP´21-journey. Register HERE
28 April 2021
"Deeptech inspiration" – by Cluster Sofia Knowledge City
Are you a deeptech innovator in the media sector? Don't miss your chance to be inspired by the journey of the startups that have been a part of the MediaMotorEurope programme. Get to know  how MME is helping them overcome their challenges and how you can also do it. On April 28 at 1PM CEST, join this event to discover potential opportunities for cooperation and investment. Register HERE
28 – 30 April 2021
EU-Startups Summit
A selection of Europe's hottest startups and come together to learn from some of the most successful European entrepreneurs of our time. Register HERE
29 April 2021
Accelerator Frankfurt is proud to launch its Female Founders Program
Тhe program is free of charge to all Female Founders who get accepted. The sessions will be held once a week online and live streamed.  Register HERE
29 April 2021
EIT Climate-KIC Accelerator for ClimateTech and CleanTech Startups
EIT Climate-KIC Accelerator is the only EU acceleration programme focused on climate impact by cleantech commercialisation. In three stages, our program brings you the knowledge, resources, tools and the coaching a cleantech startup needs for success. More information HERE
30 April 2021
Data Market Services Accelerator
Join a six-month European Commission funded startup accelerator providing growth training, media exposure, and investment connection. Are you a data-centric European startup looking for training, exposure, and investments? If so, you are welcome to apply.
More information HERE
30 April 2021
Albanian ICT Awards 2020: Building the Albanian tech niche
The 9th edition of Albanian ICT Awards opened their new round of calls through a live 3D virtual conference featuring some of the most prominent actors in policy making and innovation in the small Balkan country. Aimed to capture not only an impression of excellence but also the pan-Albanian ICT scene where innovation is happening, it is branded as the largest and most important ICT recognition event in Albania, backed by the local government and key players in the finance and media industry.  More information HERE
30 April 2021
Dare to Scale 2021: Endeavor's growth programme open for applications in Bulgaria
Dare to Scale, the growth program of global entrepreneurial network Endeavor, has opened its Dare to Scale growth program for applications. The third edition of the initiative aims to support companies headquartered in Bulgaria that have globally scalable solutions, have turnover of at least EUR100,000 for 2020 and employ up to 150 people. More information HERE