OPEN CALL
Dare to Scale 2021: Endeavor's growth programme open for applications in Bulgaria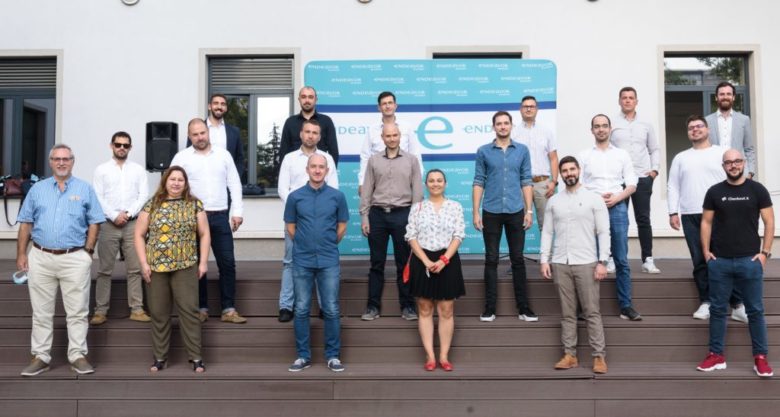 Dare to Scale, the growth program of global entrepreneurial network Endeavor, has opened its Dare to Scale growth program for applications. The third edition of the initiative aims to support companies headquartered in Bulgaria that have globally scalable solutions, have turnover of at least EUR100,000 for 2020 and employ up to 150 people.
Unlike many acceleration programs in the region, Dare to Scale is industry agnostic and open for entrepreneurs from all sectors and all regions of Bulgaria. It welcomes established companies that have been in the market for years and startups making their very first steps.
+++Endeavor's Dare to Scale: Best Accelerator Program in Bulgaria According to CESA Awards+++
Candidates can apply here by April 30th 2021. All applications will be reviewed by mentors and business leaders from Endeavor's network who will select the finalists.
The Dare to Scale program will take place from September through December 2021. Similar to the previous edition in 2020, this year's program will also comprise of physical events in Sofia and virtual events, whenever necessary. Trainings will cover four main areas: Sales, Marketing, Financing, and Organisations. The goal is to help entrepreneurs achieve a product-market fit, set up a scalable sales process, learn the knits and grits of raising capital, and build a stellar organizational structure.
Last year's cohort
Last year's Dare to Scale cohort brought together 12 companies from different cities across Bulgaria; there was even one participant from Macedonia. More than half of the companies have been on the market for over a decade now, preparing for the right moment to scale. In the end, RPA grabbed an investment of EUR 200,000 from partnering organization F27. Out2Bound, another participant, got a new client for a major project, establishing key contacts in Romania amid its forthcoming office opening there. In total, companies in the cohort generated revenues worth EUR 36 million.
+++Robotics, Steel Engineering, IT and Wine: This is the New Cohort of Disrupters Selected for Endeavor's Growth Accelerator+++