community power
Trending Topics' Response To The Economic and Information Crisis: New Formats, More Power To The Community And Special Offers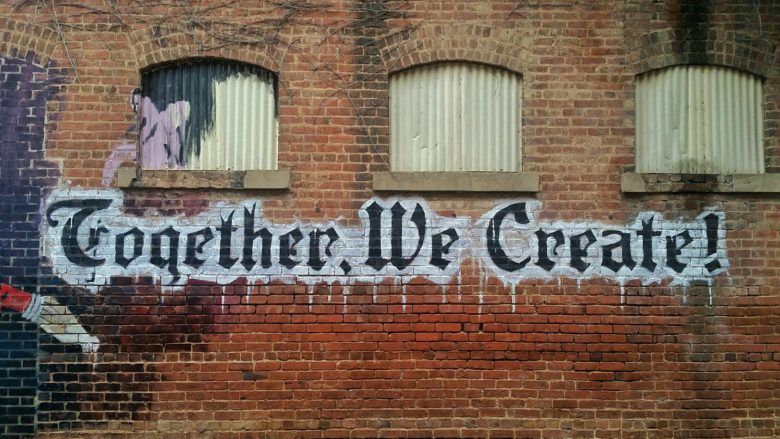 The current coronavirus breakout situation bears challenges for all of us, but instead of constantly being reminded of how bad and scary the situation is, we could also look at the opportunities it is offering, or at least analyze rationally and look for solutions instead of repeating negative mantras. We want to know what our audience needs and offer just this. 
Being a media and understanding our role in society, and at the same time a digital business, we decided to make sure we are contributing to our community in a meaningful way. From now on you are welcome to start discussions, participate in conversations and give inputs. We'd also like to offer our services to startups at a minimum price, so no opportunities on the global market are missed.
Below you can find a list of everything we want to test in the upcoming weeks and we are also looking forward to feedback and ideas on how to fit into your real information needs:
Webinar series: The Know-How Hub

– yes, we know that currently, everyone is doing them, but we have quite high-profile network and criteria and want to collect know-how and perspectives that can help us all go through the situations we are facing. Some of the webinars we've planned are on:

using the crisis as an opportunity to boost digital businesses and add new services and products, while making sure to react adequately to the economic circumstances

mental health and leading teams through crisis situations

managing teams remotely 
Live Interviews –

two times a week we want to invite entrepreneurs, opinion leaders from the tech ecosystem, experts from various fields of business, technology, and economy to talk about topics that you suggest. Yes, we are opening up the platform to you and providing the infrastructure so you can receive the information that is really relevant to you.
+ Webinars & Live: You can also give us an idea and ask us to invite someone who you want to hear but don't have direct contact with. Fill in your ideas and wishes here. +
Online afterwork– this one is just for the sake of staying together. We've started doing it every evening at 6:30 p.m. EET and it's the time for our close community to share thoughts and concerns, why not a fav meme. Once we grow beyond the usual suspects, we want to start inviting guests who'd share their thoughts on matters that concern us all. Here's to the afterworks. 
Recommend a book to the community – Since everyone is posting new and long-time postponed reads and audiobooks in social media, we guess we could all benefit from the community experience. We invite you to share recommendations and short (really short) summaries of books you think would benefit everyone. For instance, our editor Alex is now listening to The History Of VC and will soon write a short review on it. What are you reading or listening to?
Visibility & Marketing Pack for Startups* – If there is a silver lining in this crisis, it may be that the virus is bringing us all to use the internet as it was always meant to be used. A more healthy, humane version of digital culture has finally arrived. While everyone is online (yes, we see it also in our traffic), this opens up an opportunity for tech and digital brands to grow their customer base. So, we are here to support you in this by offering our content marketing services at 50% for startups* in the next three months – sponsored content, creative formats, tech-savvy target audiences in SEE and DACH, leverage of our international cross-promotion network. So reach out – we are happy to help out. 
Having all that said, we invite you to be part of this. Let's create a new type of community-driven media hub where we all feel comfortable and help each other's businesses grow. Join us for a drink, send ideas and recommendations, ask us for what you need, take advantage of special crisis offers. We are here for you.
Believe this is the right mindset and want to be part of the new media movement? Become a patron with a small monthly donation and access even more community perks. 
*We consider startups tech & digital companies who are less than three years old and have raised less than €2M