RUSSIA vs UKRAINE
Ukrainian-founded Grammarly is donating all the money it made in Russia since 2014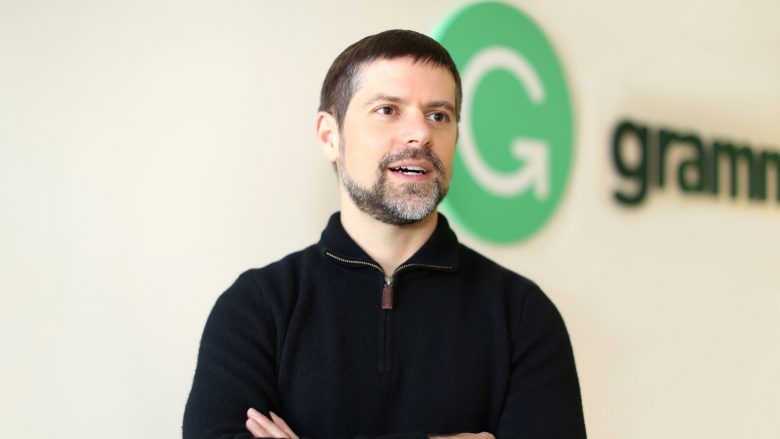 The Ukrainian-founded online writing assistant Grammarly limits its services in Russia and Belarus and is creating a $5 million fund to support Ukraine.
Many other companies, financial institutions, and entertainment services already limited their presence in Russia in order to show support to Ukraine. The EU decided to ban the two main media channels of Russia (Russia Today and Sputnik) to limit pro-Russian propaganda. Spotify, Google, and YouTube limited their content as well. Netflix ad TikTok also suspended their services in the land of Putin. VISA and Mastercard blocked Russian financial institutions and each donated $2 million to humanitarian aid in Ukraine. Meanwhile, the crypto donations to Ukraine have reached €64 million and keep growing.
EU bans Russia Today and Sputnik. Spotify, Google and YouTube limit content as well
But Grammarly is bringing its support to a completely new level. Max Lytvyn and Alex Shevchenko, the Ukrainian-born founders of Grammarly, announced that the company will not only suspend its services in Russia and Belarus but "donate all of the net revenue earned from Russia and Belarus since the war started in 2014 through 2022." By doing this, Grammarly will commit $5 million to organizations, causes, and funds supporting the people of Ukraine.
"Grammarly stands with Ukraine. We are a company with a deep connection to Ukraine. Grammarly was founded in Ukraine; our co-founders are from Ukraine, and we have many team members who call Ukraine home. The Russian attacks are horrific atrocities and have caused immense suffering, fear, and heartbreak," shares the team.
Grammarly: Founded in Ukraine, the grammar check tool is now worth $13 billion
Founded in Kyiv in 2009, Grammarly is one of the most valuable, unlisted tech unicorns in the world. The company has over 30 million users worldwide and is probably the most popular and widely-used tool for improving spelling, grammar, and punctuation.
In the information war between Russia and Ukraine, where words can be as damaging as bullets, Grammarly sends out a strong message to its users. Grammarly's bot will suggest links to resources "for people to educate themselves on the facts of the war and how they can #StandWithUkraine," Quartz at Work reported.
"We are adding a message in our product to direct users writing about the war to resources for helping Ukraine. We have also made the decision to block users located in Russia and Belarus from using Grammarly products or services," states the official page of Grammarly.
New heroes: How Ukraine stands up to Putin in the information war