INTERVIEW
Uniqa Ventures CEO Andreas Nemeth: "Prepare for a persistent inflation"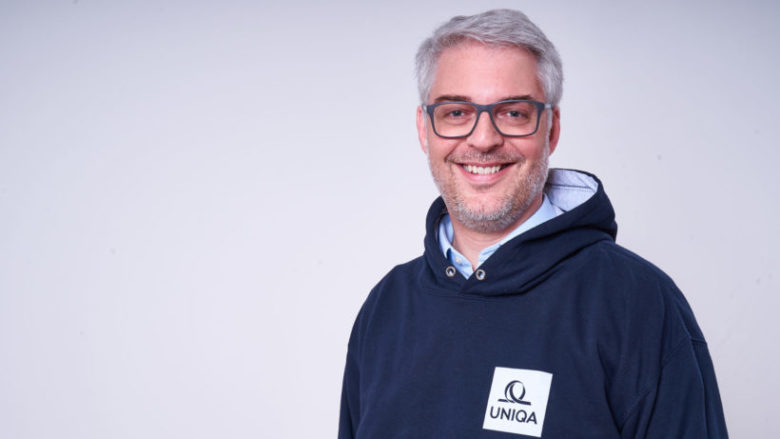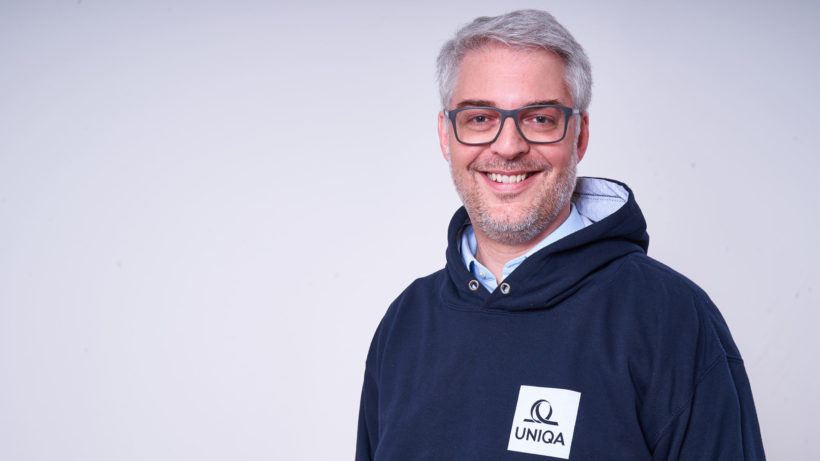 The new year is now a few weeks old and has already brought some exciting investment news with it. "After 2021 was an extraordinarily successful year and we saw new record values ​​in terms of start-up funding and mega-rounds not only in Austria but also in CEE and throughout Europe, we expect this year to see a high level of consolidation in terms of volumes," says Andreas Nemeth, CEO of Uniqa Ventures, towards the coming months. We spoke to him about the trends of the year, the inflation, and a possible new economic bubble.
Uniqa Ventures had a good start to the year, reports Nemeth: "After the final sprint with three exits in Q4 2021, we also got off to a good start in the new year and are pleased about another exit at Coya AG in Berlin, which is based out of the French InsurTech Luko Paris was taken over. Together, the two startups have risen to become the leading digital provider in Europe with currently more than 300,000 customers. A development that not only pleases us very much but also, from our point of view, represents a good example of the consolidation trend that we are seeing in the market."
"Much depends on macro-economic developments"
In principle, Nemeth expects a consolidation in 2022: "In terms of the number of financing rounds, there could even be a slight increase, but a lot depends on further macroeconomic developments, and surprises cannot be ruled out. Overall, we remain positive and will continue our investment strategy unchanged, since we are very selective and disciplined in our selection. In addition to the FinTech and InsurTech sector, we continue to find the healthcare sector particularly exciting, where the trends towards telemedicine, digital therapies, and female health continue to have tailwinds in the interest of investors. In addition, we also find the mobility and logistics sector exciting, where in addition to micro-mobility. Mobility platforms and marketplaces, new ownership models, and, of course, the topic of electromobility including battery storage and charging stations are the focus and point the way to greener mobility. Logistics is benefiting from the e-commerce boom, and in the retail sector, home delivery within ten minutes is the new promise to customers."
He sees a lot of different areas in the coming months. In addition to the verticals Fintech, InsurTech, Digital Health, and Mobility, a lot of money is currently flowing into EduTech – "see GoStudent in Austria". "Enterprise software, cyber security, all application areas of AI and machine learning, food tech and also gaming tech are the winners of the last 18 months. One of the comeback stories for 2021 was JobTech. I wouldn't be surprised if TravelTech or EventTech make a comeback in 2022. Starting from a low level, however, startups that deal with CleanTech, sustainability, planet positive or ESG are definitely on the rise and are not only the focus of purpose-driven and impact investors."
Interesting emerging markets
Uniqa will again invest around 30 million euros this year in "startups all over Europe" – but not only: "In some cases, we also look beyond the borders of Europe, where we have already made individual investments with Moove and Fairmoney in Africa. Along with Asia and South America, Africa is one of the up-and-coming start-up regions worldwide and these often generate not only an economic but also a social and ecological impact in their home markets. In general, the focus for new investments continues to be on Series A investments, although we can also continue to invest in B and C rounds.
"Competition among investors has increased"
The Austrian ecosystem was able to draw attention to itself last year, and not just because of the two unicorns. Do you fear more competition from international investors? Andreas Nemeth is skeptical: "We are pleased about the interest of international investors in Austrian startups and for us, it is proof of the quality of Austrian founders. Uniqa Ventures has already co-invested with many of the large international funds in the past and we will of course continue to invest in Austria with these investor consortia. From our perspective, however, competition among investors has continued to increase in recent months and there is a lot of money on the market, while the number of startups has become more stable.
In total, around 121 billion dollars (107 billion euros) were invested in European tech companies in 2021. VCs are also said to be getting into higher and higher multiples, which is also raising concerns about a new bubble. "We see the development and there are two possible answers to it," explains Nemeth. "On the one hand, there is the theory that investors to date have simply underestimated the importance and opportunity presented to tech companies and let the growth and development underpin the cash flow and valuations. On the other hand, the exit markets and IPOs of the last few years have fueled the development positively and a weakening of the capital markets will consequently also affect the valuations of private equity and venture capital investors. So far we haven't seen that. For our part, at Uniqa Ventures we focus on startups that build on long-term trends that enable solid growth. At the same time, we remain disciplined and selective when selecting startup investments. In the short term, upheavals can always occur."
"Uncertainty will persist"
Could the turnaround in interest rates as a response to high inflation dampen investment sentiment? "In recent weeks, tech stocks have come under pressure for precisely this reason. How sustainable this development remains to be seen. The uncertainty in the markets will continue. By the end of the year, we might be at 0.75% in the US. While this is a turning point, it is far from an interest rate level that will lead to massive outflows from alternative assets. Rather the opposite is the case and not a week goes by in which new funds are announced. I would be more prepared for a scenario of relatively low-interest rates and persistent inflation, as I believe interest rate hikes to combat inflation caused by higher energy prices and supply chain bottlenecks will have limited impact."