STARTUPS
Which are the best accelerators in the CEE region? Pt. 1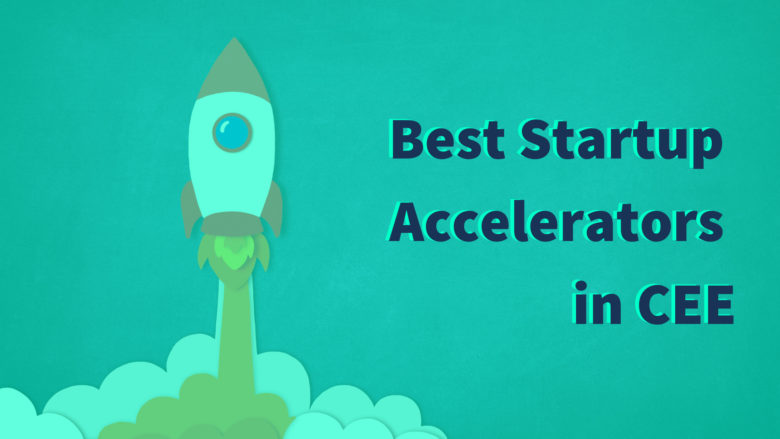 A recent publication by Vestbee looks into the most prominent startup accelerators in Central and Eastern Europe (CEE). As of today, more than ten unicorns with a combined value of €30 billion were born in the CEE startup ecosystem. This not only positions the region as an innovation market but also helps local ecosystems strengthen their entrepreneurial communities.
Following an alphabetical order, here are some of the best startup accelerators across the CEE region:
Albania
Elevator Lab, an initiative of Raiffaisen Bank, supports startups in 13 other European countries to develop innovative financial solutions. The project helps startups gain know-how in the fintech sector and access international investors.
Tirana Inc. is an incubator that targets European students who want to become entrepreneurs in Albania. Working in collaboration with universities, the initiative provides 100 days of supervision to help young people develop their ideas.
Yunus Social Business (YSB) is a program that helps participants learn how to design, test, and build entrepreneurial initiatives based on impact ideas. The project supports with mentorship, coaching, and training.
Women Founders Network Albania is the first accelerator for Albanian businesswomen and a project that aims to make the local ecosystem equally accessible for men and women.  The accelerator focuses mainly on female founders and provides mentoring, knowledge, and experience exchange.
AlbaniaTech is launching the first Albanian Startup Database
Bosnia and Herzegovina
Mozaik Foundation is a non-profit organization that helps young entrepreneurs create their businesses through local and international partnerships, youth-driven projects, and funding contributions. Until now, the NPO has invested in over 300 prototypes.
IBU Incubator helps university and high-school students to become successful entrepreneurs by offering a wide range of programs and projects.
INTERA Technology Park is a non-governmental organization contributing to economic development by providing access to finance and investors and supporting young unemployed people through continuous training.
Innovation Centre Banja Luka supports and develops Bosnian job creation and entrepreneurship by providing business development services, professional and market-oriented consulting, and collaboration with accredited companies and institutions.
Meet Finshark: The Bosnian-founded startup pioneering Europe's open banking industry
Bulgaria
Innovation Starter Accelerator provides private capital, in the form of equity to emerging Bulgarian startups. Within three months, Innovation Starter helps integrate international and local businesses vertically and horizontally.
Bulgarian Innovation Hub (BIH) provides acceleration services to Bulgarian tech startups to help them grow. BIH promotes Bulgaria to the US market as a business and cultural attraction.
Sofia Tech Park supports Bulgarian startups and enterprises and improves the country's science, education, and innovation systems. It consists of a laboratory complex with 11 research and development labs, an incubator with investment funds, and educational organizations.
Able Activator is a business program that provides mentorship, business know-how, and networking. It includes leadership and management style modules, problem validation experiments, value propositions, design thinking, pricing strategy, and go-to-market strategy.
Beyond pre-accelerator creates world-class innovations, focusing on those who aim to develop lean technology startups. Beyond provides mentorship, connections to VC funds and business angels, as well as European partnerships.
Croatia
BIRD Incubator supports software companies specializing in data analytics, AI, and machine learning. The incubator is known for its extensive network of industry leaders, experts, mentors, more than 40 international companies, and research institutes.
Founder Institute helps startups become fundable. Startup founders with diverse backgrounds are welcome to participate in the pre-acceleration program, which offers funding support, business connections, and access to a global entrepreneurial network.
Startup Incubator Rijeka helps entrepreneurs to develop their business ideas collaboratively and independently. As part of their incubation, startup teams receive support from industry experts, have free access to the workspace, and can network with investors.
Step Ri connects science and business through diverse technology initiatives. Step Ri is a leading institution that promotes business in Croatia, integrating innovation and entrepreneurship via special programs. Plus, startups can receive support based on their development and demand for business.
Czech Republic
StartupYard focuses on Central European tech startups specializing in robotics, IoT, cryptography, cybersecurity, predictive analytics, AI, AR, and VR. The program offers a possible €20.000 investment, remote mentorship, free professional services, and over €1M benefits through the GAN (Global Accelerator Network) partner program.
The Founder Institute from Prague works with pre-seed stage startups to prepare for seed accelerator programs. The accelerator provides a support network with mentors and business founders, a structured methodology, and lifetime support.
VŠEM Accelerator supports teams working on an idea and design innovations, interacting with customers, and testing a product prototype. Participants develop innovation competencies, testing, project management, entrepreneurship, and intra-business.
ITACA Business Incubator supports startups focused on MedTech, CleanTech, FinTech, Cyber Security, Blockchain, AI, Big Data, and Cloud solutions at each stage of development. With ITACA Business Incubator, startups accelerate competencies in the product, business model, negotiation with investors, marketing, and sales.
Estonia
Startup Wise Guys supports startups from the Baltics and CEE region that aim for global market expansion. The program allows selected teams to validate ideas, develop and sell their products to customers under the watchful eye of over 250 experienced mentors.
Superangel accelerator is focused on startups from AI, robotics, mobility, logistics, fintech, and the SaaS sector. Its program offers extensible sales processes, team growth assistance, access to major markets and networks.
Prototron focuses on green and cleantech businesses operating in the energy, agriculture, transportation, and forestry sectors. Its incubation program consists of seminars, mentor days, public speaking workshops, expert panels, and final pitching sessions for the best 10 out of 50 startups.
Tallinn Creative Incubator offers a development program for Estonian design companies. To participate in the program, entrepreneurs need to have high-level skills, market demand for their products, and an ambition to expand internationally.
Becoming a unicorn in a decade: the $1.5b story of the Estonian CRM platform Pipedrive
Greece
Corallia aims to accelerate innovation, entrepreneurship, and science by providing research networking, education training, commercial cooperation, and more. It developed numerous InnoHubs across the country to provide networking, research, innovation, and high-tech services.
InnORBIT offers local space initiatives by organizing acceleration and incubation programs, hackathons, and space training; capacity building and consulting services; providing business support through funding, mentoring, matchmaking, and community building; and connecting businesses to digital tools and resources.
FOUND.ATION is an innovation platform and an incubator that provides numerous services, like access to its acceleration and research programs, a coworking space, and ecosystem partnerships. In addition, it offers business training and helps with optimization and growth.
CapsuleT connects travel and hospitality entrepreneurs with young industry innovators through its acceleration programs. The project offers access to information, visibility, education, and networking opportunities within its accelerator and idea platform.
FinTech for kids: Greek startup WOLI raises €700K in a round by Eleven Ventures
Hungary
CEU InnovationsLab is the leading university incubator in CEE for startups in different stages of development from various verticals. As part of this program, participants receive, mentoring, tailored entrepreneurship sessions, access to coworking spaces in Budapest and Vienna, and an opportunity to expand on American, Austrian, and Hungarian markets.
BnL Start Partners is the first B2B and fintech-focused accelerator, which supports startups through incubation services, including strategic and business planning, financial modeling, sales and marketing support, branding, networking, knowledge transfer, teaming up, etc. BnL holds two acceleration programs for early-stage startups.
MKB Fintechlab is backed by MKB Bank, and it focuses on the Fintech startups, which provide solutions in digital transformation and revolutionize banking systems. The lab contributes to the digital transformation within MKB Financial Group, enhancing digital capabilities and bringing together the startup and banking ecosystems.
NAK TechLab is an incubation program designed to make the domestic agricultural and food markets more competitive, sustainable, and environmentally friendly. Participants in this three-month program identify practical and real market problems, ensuring market orientation. In addition to business training and intensive workshops, mentors from large corporations and the agricultural industry help startups accelerate their growth.
OXO Labs accelerates Hungarian startups internationally via its startup incubation and acceleration programs. It facilitates and mentors tech projects at an early stage, helps with the lean strategy, and supports projects financially for market entry and growth. Five startups are selected each year and prepared for the startup ecosystem.
Platio: Hungarian startup covers bike lanes with solar pavers
Kosovo
Innovation Center Kosovo holds business training, incubation, and Erasmus for young entrepreneurs, helping commercialize viable business ideas and achieve visibility in the market. As for the training department, it offers numerous training services and courses for skills improvement for ICT professionals, businesspeople, public administration, and civil society.
VentureUP helps students develop startup ideas through coaching and mentoring with industry experts and VentureUp staff. Additionally, it opens access to financial and educational resources, the latter of which are provided during personal development workshops and training.
Jakova Innovation Center supports young entrepreneurs in their path to business development by providing access to its coworking space and offering consulting and training programs in finance, marketing, business management, market research, and more. Jakova Innovation Center collaborates with local and international institutions and companies that assist young businesspeople during incubation.
RISE (Regional Incubator for Social Entrepreneurs) aims at the Western Balkans youth by supporting social business ideas that improve the region. The incubator offers cooperation, ideas exchange, and peer learning through numerous business-related projects.
The full list of accelerators you could find here.