mapping
AI In Bulgaria: The Ultimate List Of Startups, Corporates & Communities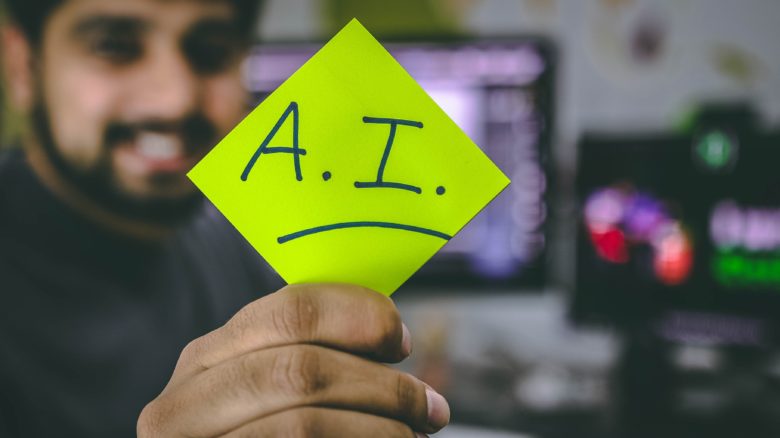 There's a growing machine learning and artificial intelligence ecosystem in Bulgaria. There are around 50 companies working within the AI domain and two-thirds of them are startups, shows a recent report published by media company SeeNews and innovation consultancy Vangavis. Retail, finance, and media are the three sectors most of the solutions are developed for. Natural language processing (NLP) is the strongest side of the local AI ecosystem. The main areas of specialization are big data, predictive analytics, data science, and chatbots.
Building upon the strong IT sector and dev talent, Bulgaria could play a relevant role in the vibrant European AI ecosystem that according to the report is estimated to grow to €500M in the next years. SeeNews estimated that the 47 companies in the report (the list below is extended and the result is not representative of the whole AI ecosystem) have generated an operational revenue of €206.9M in 2017. Almost two-thirds of it, however, is concentrated in three of the largest international players with development centers in Bulgaria.
Recently the European platform Dealroom.co also outlined Bulgaria as potential CEE leader in deeptech (deeptech features artificial intelligence, agriculture, life sciences, chemistry, aerospace, industry, and green energy – ed.n) With 15% of the startups developed in Bulgaria labeled as deeptech, the country might be the next CEE deeptech capital, told us Darren Stauffer from Dealroom. In the past six years, his company has been developing a platform that collects data about startups ecosystems and venture capital activity across Europe. 
Here's a list of the startups, corporations, and communities that work in the AI field in Bulgaria. The more buttons lead to in-depth profiles of the companies. 
Bulgarian AI Startups 
Based on the collection of SeeNews (product startups, companies that have received venture capital investments, and small service companies), we also added some names of hidden champions from the local AI startup ecosystem to put together a comprehensive list. The reported data shows that in 2017 the accumulated operating revenue gathered by startups was €10.4M and all together they've generated a loss of €1.3M. Interestingly enough, by this time the average number of people employed in AI startups is192, compared to close to 3000 in the corporates.  The contribution of a single employee to the total operating revenue of the corporates stood at 0.03%, while in the startups it was much higher – 0.52%. That may reflect higher effectiveness of the startup tech talents and the companies' more intensive development than traditional corporates, reads the report. 
Alcatraz AI – Silicon Valley-based startup with a dev team of nine in Bulgaria develops a facial authentication system for physical spaces.

Analytics 4 Everyone (A4E) – data analytics SaaS, a predictive analytics solution that optimized sales and supply chain forecasts.

Analytics Bulgaria – six-years-old data management service company.
Connecto.ai  (now part of Leanplum) – AI-based conversational interface developer. 
Damocles Analytics – AI-Assisted Political Research Platform.

Digimark – full-cycle software development company founded in 2013.
Dynamic Pricing AI – SaaS platform that automates the repricing process of online stores by constantly monitoring demand competition and inventory, and to then push online ads to relevant customers.

Gaida.ai – A data science-based tech solution for real estate agencies to help them serve all incoming leads. It works completely invisible to the buyer, yet answers every inquiry, and always has a relevant offer.

GridMetrics – GridMetrics uses Machine Learning in the Energy industry to predict theft, forecast demand and capacity, and estimate prices.
Healee –  application for connecting patients with their doctors digitally. Has a built-in diagnostic chatbot that uses clinical research and records to answer questions.

HITL (Humans in the Loop) – Service company that provides training and testing data for machine learning solutions. The typical clients of Human in the Loop software are companies that outsource their needs for data collection, categorization and cleaning, image annotation, transcription, etc. 
HyperScience – AI-centered enterprise solutions for automating work and document digitalization.

HyperAspect – AI products for real-time log analytics & anomaly detection, text extraction.
Identrics – flexible integration framework for data processing and semantic analysis, part of A Data Pro.
Imagga – Image recognition platform, providing tagging APIs to developers.
Linbots – develops chatbots for Viber and Facebook Messenger. 
LogSentinel – Provides an advanced secure audit trail application and encryption to ensure data integrity.

MammothDB (now part of MariaDB) –  Big data business analytics service company.
Metabolize – founded in 2017 in Sofia, a company that develops AI solutions for media, owned by UK company Sigma.ai, which uses a combination of the Artificial Intelligence and rule-based Natural Language Processing to extract unique insights from large volumes of written and spoken words.
Metrilo – Instant e-commerce analytics, powerful CRM and personalized email marketing all in one place.

Micar 21 — drug discovery in short time — using in silico and Artificial Intelligence. 
Neural Brothers – small software development company specialized in creating web and mobile applications based on artificial intelligence techniques, and development Intelligent business solutions.
Notyf.ai – SaaS platform that offers data collection and analytics tools for access control monitoring, customer engagement, identification of VIPs using face detection and recognition technology.

Novanor  – Governmental tech, one of the products – Surface AI is used for collecting and analyzing road roughness data using machine learning technologies.
Orderadmin –  AI-powered shipping software and warehouse management system for e-commerce retailers.
Perpetto – A software solution that uses AI to make fashion and sports online shopping personal and more effective.
ScyNet  – Blockchain-enabled open infrastructure for self-improving AI agents.

ShopUp – Solution that turns retail transactions and operational data into weekly promotional, pricing, and forecasting recommendations.
Sloth.Works (Maj.io) – AI solutions for talent acquisition in the IT sector.

Smule – 10 years old US scaleup that recently launched Bulgarian development office. Specializes in innovative mobile-based software solutions for musicians and music enthusiasts.
Smartloop.ai – Platform for AI-powered chatbots.

Stage AI – service company that provides real-time data analytics of Smart City Systems in the areas of Transportation and Parking, Energy Efficiency, and Smart Grid.
Technology Valley – Its product OneAI combines the power of AI, Chatbots and Semantic Search into a single solution that automates business processes.
Transmetrics – predictive optimization SaaS for the transport and logistics industry.
Trigonon – Products and Services for Data Production, Manipulation, Filtering, Association. and Display.
Ubitrack — AI-Powered Analytics on Performance During Football Games.
Umni.co – Develops customer care digital assistants for various sectors such as hospitality, entertainment and healthcare.

Yatrus Analytics – Platform that uses public and private data sources including social data, open government data, and financial data in conjunction with open source knowledge bases to provide contextual insights.
365 Data Science– an educational platform that provides training for data scientists, starting from the basics and gradually builds up students' skills, teaching them SQL, Python, R, Machine Learning, and Deep Learning.
Corporates in the AI field in Bulgaria
Large established players are an important part of an innovation ecosystem since they are a source of know-how and talent incubators. The listed companies employed close to 3000 people in 2017, yet not all of them AI specialists. Experts from the sector estimate the total number of AI developers in Bulgaria is around 500. There is, however, one concern raised in the report: Large international companies are reluctant to outsource AI development, fearing they will lose a competitive edge by spreading their knowledge, it reads.
11235 – Data-driven solution provider operating from its offices in the UK and Bulgaria. It offers a wide range of solutions as Analytical CRM, Gamification, Loyalty, Campaign management, Credit scoring, Risk management and Loan management. The company is headquartered in London, office in Sofia. 
A Data Pro – Bulgarian company founded in 1999 that specializes in content, data and business intelligence services.
Adastra – Bulgarian service company founded in 2000 that specializes in digital transformation of enterprises providing smart Artificial Intelligence, Big Data, Cloud, Digital and Governance services and solutions. 
Coca-Cola IT – Software R&D center for Coca Cola's operations on the European, Middle East and African markets.
Credissimo – FinTech Group founded in 2007 that utilizes innovative proprietary technology to provide Instant Online Consumer Loans, E-commerce Financing and Bill Payment Services.
Danlex – Service company working in the area of security. 
Experian – Specializes in data processing and analysis, the Bulgarian office exists since 2004.
Financial Times Sofia – The Financial Times (FT) office in Sofia, Bulgaria is the home of FT Core Technology, mainly focusing on ML, deep tech, AI, NLP.

Gemseek – boutique research, market intelligence and analytics company headquartered in Amsterdam with offices in Sofia and the Middle East. 
Kaufland IT – Supports the huge Schwarz group with IT development solutions in the areas of Mobile, ABAP, UI5, Java, BI, SharePoint, SAP Basis and Application Support.
Kontrax – Founded in 1992, a group of companies specializing in system integration, distribution, engineering, outsourcing, development software, Internet delivery, stationery and furniture, congress tourism and manufacturing.
Ocado Technology – UK public company with dev center in Sofia since 2017, building a product called Smart Platform, which is an end-to-end eCommerce solution using AI.
Ontotext, Sirma AI – Bulgarian company founded in 2000 that develops software based on the Semantic Web languages and standards. Ontotext is best known for its product Ontotext GraphDB semantic graph database engine.
Progress –  Progress is a US public company specialized in application development, empowering the digital transformation. In Bulgaria since 2015 after it acquired Bulgarian Telerik.
ReceiptBank – Founded in 2010, a company that combines AI-powered OCR technology and human verification to turns documents into digital data. In Bulgaria since 2014.
VMWare – VMware established its R&D representative office in Bulgaria in 2007 and since then it has become one of the largest IT investors in the country employing 800+ professionals. One of the three core strategic sites for VMware globally.

WorldQuand – Quantitative asset management firm with more than 750 employees spread across 28 offices in 17 countries, focused on developing financial strategies across a variety of asset classes in global markets, utilizing a proprietary research platform and risk management process. The Bulgarian office exists since 2015.
AI Communities
Data Science Society is a founded in 2014 volunteer organization of and for data enthusiasts with the aim to learn, share and experiment with real data cases within our global family. It also organizes an international data science hackathon in the past several years, bringing together developers, corporates, and academia from 30+ countries.

Sofia AI is a community of startups, corporates and academics in the AI sphere focusing on understanding the current state of these technologies and what is in store for the near future. Topics: Machine Learning, Deep Learning, Cognitive and Augmented Intelligence,  Natural Language Processing, Neural Networks, Computer Vision.
Note that lists are never complete. We added some companies to the list SeeNews and Vangavis put together, but there are probably more players out there. Reach out to us at feedback@trendingtopics.bg and suggest companies we should add to this list.