STARTUPS
Ready to take off: Bulgarian Dronamics will cooperate with Sofia Airport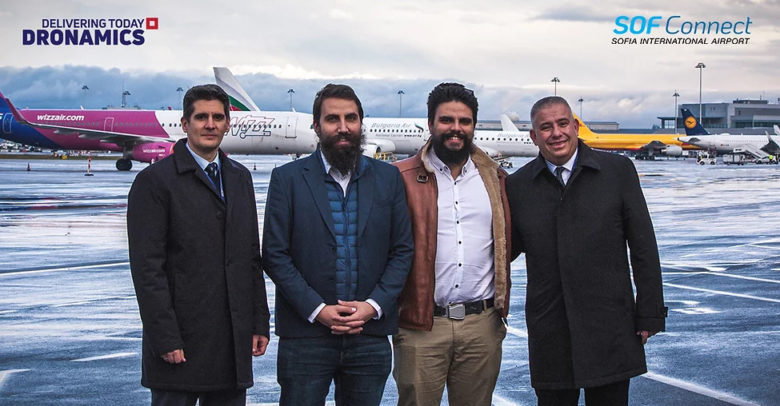 The Bulgarian pride Dronamics announced a signing of a Memorandum of Understanding on collaborating on innovation initiatives at Sofia Airport.
The two companies will collaborate on the upcoming global unveiling of the first unit of the full-scale Black Swan unmanned drone. The event is planned to take place on the airfield of Sofia Airport where the Dronamics team will present to the world the first manufactured unit in Bulgaria and plans to expand globally.
The Memorandum also envisages collaboration on flight demonstrations, and trials of the logistics service for same-day shipping with the "Black Swan" from Sofia Airport as well as to explore further possibilities in expanding Dronamics' current manufacturing and testing facilities with airside access at the airport.
"The Dronamics team is an excellent example of an innovative company operating in close collaboration with Sofia Airport. It is therefore very important for us to support and promote the development of aviation technologies of the future. We are extremely happy to host the unveiling of the first Black Swan drone created by Bulgarians," says Jesús Caballero, CEO of SOF Connect.
Dronamics is selected as partner of DHL for middle-mile drone delivery
Based between Sofia and London, Dronamics was founded in 2014 by the Rangelov brothers, has become the world's leading middle-mile cargo drone developer and operator.
"Currently most of the DRONAMICS team is based in Bulgaria and we are extremely happy to find great collaboration partners such as SOF connect for showcasing such an important milestone not only for us but also for the Bulgarian aviation sector. Our global ambitions are tied to developing a strong R&D core based in Sofia and this partnership is a great opportunity for us," highlights Svilen Rangelov, CEO of Dronamics.
In December, Dronamics is aiming to raise €3 million in an initial public offering (IPO) on the Bulgarian Stock Exchange's SME growth market BEAM. We will keep you posted!