dare to scale
Robotics, Steel Engineering, IT and Wine: This is the New Cohort of Disrupters Selected for Endeavor's Growth Accelerator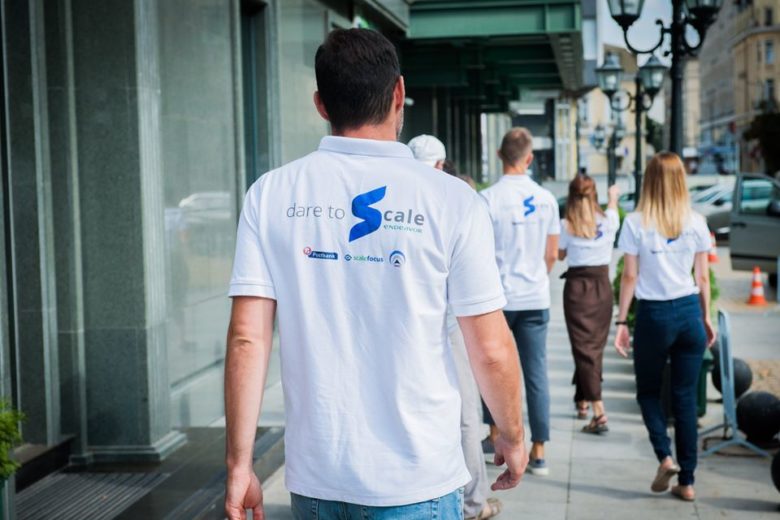 Endeavor Bulgaria has selected the next 12 companies that will go through the only growth accelerator in Bulgaria. This year, the selection is interesting for at least two reasons – the companies are coming from different cities across the country, there's even one participant from Macedonia. More than half of the companies have been on the market for over a decade now, preparing for the right moment to scale.
After five years of screening the Bulgarian market and talking to high impact entrepreneurs who are in the inflection point to exponentially scale their business, the local chapter of the global entrepreneurship network Endeavor, reached a limit. As it turned out, most of the companies that match the criteria to be selected in the global network, are already there. One could either conclude the job is well done or start looking at further areas to be developed. 
So, Endeavor, which usually selects entrepreneurs whose ventures have the potential to scale their companies at least 10x beyond where they are today, or even more than 10x if the business is currently under $5M in annual revenue, went a step back. In 2019 Endeavor Bulgaria started its first growth program to support founders who are somewhere between the validation of their products and the inflection point – Dare to Scale.
Dare to Scale is a four-months program led by "been-there-done-that" entrepreneurs, executives and investors. It features four modules – Sales, Marketing, Financing, and Organization – problematic areas in which the Endeavor team identifies gaps.  The aim is to help entrepreneurs achieve a product-market fit, set up a scalable sales process, learn the knits and grits of raising capital, and build a stellar organizational culture, the announcement reads. It's starting in September and the first cohort of ten companies is already selected.
Scalable beyond digital
Endeavor is known for looking at innovation beyond the typical startup scalability paradigm. The network selects and supports entrepreneurs who might be even in the food or shoe industry, as long as they have an innovative approach towards their organization, processes and markets. This is how the burger chain Scapto, or the premium shoes brand byFAR that smartly uses social media to reach a global customer base, landed among the 23 Bulgarian Endeavor entrepreneurs. This is also why the first cohort of Dare to Scale entrepreneurs features food tech companies such as Frudada and Cheese the Queen, apparel brands like More Noir, etc.
+++ Discover more Dare to Scale companies – the 1st cohort +++
The current selection for Dare to Scale continues this line. Among 40+ applicants twelve were selected. Endeavor's mentors and partners' experts interviewed the candidates to select the 12 companies that best meet the pre-selection criteria. All of the shortlisted companies had to have up to 150 full-time employees and 2019 annual sales of min  €100 K and up to €10 M.
The program will run between September and December and this year's focus will be on business opportunities in crisis market conditions. The selected companies will go through 6 workshops, divided in 4 modules, including marketing, sales, finance, and HR, individual mentoring sessions, and networking events. 
+++ Explore the experience and outcomes of the founders in the first cohort of Dare to Scale+++
The 12 companies in the Dare to Scale Class of 2020 are:
Founded in 2008, Abilitics Is a software service company that is currently shifting to a product & service business model. Since its start, Abilitics has gathered in 28 countries including all the companies from the Coca Cola HBC group, KPMG, A1 Telecom,  and banks UniCredit, BNP Paribas PF, DSK and ProCredit. Now the company is adding also a product line with the launch of the self-service chatbot called Skilly. 
Ardes.bg is among the leading companies on the Bulgarian IT retail and services market. The company was established in 1996 in Varna, Bulgaria, and nowadays has several retail locations across the country. Since the start, over 20 years ago, the company has been putting a lot of effort on providing the customers with the best products and expert advice that will ease their everyday life.
Founded six years ago in Sofia, ApiHawk is a software company specialized in the automation of the service providing industry, based on a full API communication stack. It's flagship products are Cloud Billing & Automation for Hosters, Telecoms and Domainers.
Checkout X was founded in 2018 with the goal to give shoppers a frictionless checkout experience and merchants – a value-oriented product that takes care of their revenue. Since the start, the company has managed to grow its customer base from 1 to +12K satisfied merchants, and is currently working with two of the most used ecommerce platforms – Shopify and Woocommerce. 
Is an IoT leader, providing data sensing industrial-grade devices for measuring air quality in urban areas, tracking water loss and consumption in cities, and monitoring water resources at any scale. Develiot's systems help municipalities but also users make data-driven decisions when it comes to air quality and water system management. The company already has 33  of its air quality monitoring stations installed in Sofia and Ohrid, and telcos like Telelink, Vivacom, and A1 are part of its partnership network.
The founded in 1999 Infinite Solutions comes from Skopje. It's one of the few IT system integration, professional service and software development companies in Macedonia that works with Enterprise systems and companies. As a privately owned company, Infinite Solutions provides IT consultancy, software design and development as well as professional services and hardware deployment and maintenance to governments, financial services companies, telecom businesses, the energy and utility sector, healthcare organizations and educational institutions. 
Inox / Inter Engineering
Inter Engineering 10 was found in 2010 in Razgrad as an engineering link to INOKS – a company with over 20 years of experience in steel product manufacturing. The company offers a wide variety of engineering services in the field of design, project management, development, construction, manufacturing and installation, as well as maintenance and repair of custom made machines and equipment according to the needs of our clients. The long-term mission of Inter Engineering 10 is to become the #1 choice for customers by providing products and services that can compete to the solutions offered by the world production leaders but at affordable prices. 
Founded in 2016, iuvo has quickly turned into a leading European peer to peer investment marketplace. The platform provides the perfect link between investors and loan originators, focusing on high returns, safety, reliability and personalized customer. So far, €128M has been invested through iuvo.
The founded in 2016 Out2Bound develops and executes outbound sales development strategies on behalf of technology companies. The company is an on-demand sales-as-a-service agency that helps technology companies (software devеlopment, mobile, web, SaaS) to attract b2b clients and access new markets around the globe. The team develops and executes outbound sales development strategies on behalf of technology companies to enrich their sales pipelines and as a result to start conversations with highly targeted potential new clients. Additionally, Out2Bound tests out new markets and validates the product or service-market-fit.
Is a performance-driven full-service digital agency. The company specializes in online advertising, PPC, SEO and web development.  Behind SEOMAX is the team of Internet Media Group, which has developed six successful own brands in various sectors since 2007. In parallel, the team has helped over 300 clients in Bulgaria and around the world to start and gain popularity online. In 2018, the company even acquired a local agency Tandrik.
RPA Consulting was founded in 2017 and offers services related to developing optimization solutions and robotic business process automation (RPA). The range of services that the company offers, covers the entire spectrum of building and proper management of processes in today's business environment. 
Trastena Wines is one of the recognized producers of fruit wines in Bulgaria, known especially for its signature raspberry wine. The company is among the pioneers on the market and is one of the fastest growing wine brands in Bulgaria. The founders have been growing organic raspberries for the last 15 years and make unusual fruit wines for the last decade, and sell them only in specially selected locations, fine dining restaurants, organic joints and independent wine shops.