GUEST ARTICLE
The Metaverse is nothing new but yet it still is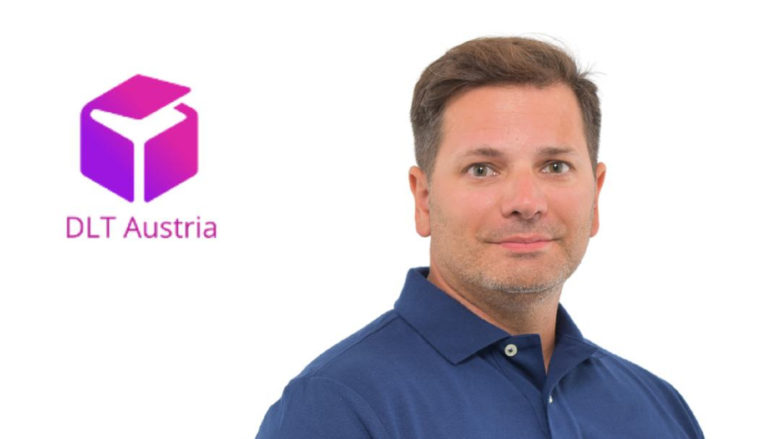 Ed Prinz is on the board of the non-profit association DLT Austria, which strengthens and networks blockchain actors in order to establish an international "DLT cluster" from Austria on the broadest possible basis. In this guest post he deals with the Metaverse phenomenon and its possible future.
In less than a year, the Metaverse has gone from being an obscure marketing term to a well-known buzzword of the future. It all started in July 2021 when Facebook announced that it would devote the next decade to making the Metaverse a reality. In the company's presentation, the Metaverse was a whole new world – an immersive, rich digital world that combines aspects of social media, online gaming, and augmented and virtual reality (mixed reality).
To show how serious Facebook was about Metaverse, they even changed the company's name to Meta, leaving behind over 16 years of history. Meanwhile, other big tech companies such as Apple and Microsoft, have jumped on the same bandwagon, and it seems everyone in the ICT scene has their eyes on the Metaverse now.
Metaverse: Digital revolution that you (maybe) need to take seriously
But what exactly is the Metaverse and where did it come from?
The defining characteristic of the Metaverse will be a sense of always-present interaction similar to being right with another person or place, according to Facebook founder Mark Zuckerberg. He spoke of a creation that would reach more than a billion people, house hundreds of billions of dollars in digital commerce, and provide jobs for millions of creators and developers.
Just a few months after Zuckerberg's presentation on Meta and Metaverse in 2021, a number of other large tech companies such as Microsoft, Intel, Qualcomm, and Nvidia published their own Metaverse plans. By January 2022 at the latest, all known tech giants have presented a Metaverse approach, no matter how improbable or banal it might be. For example, as in the Ready Player One movie, haptic vests, including one with an air conditioner where you can have your own localized climate, avatar beauty makeovers, virtual money for virtual services, or virtual vans for your virtual home have been announced.
An intriguing question, however, is where the term "metaverse" came from – both literally and in terms of the ideas it embodies. Who created it? Or did it emerge naturally? Other relevant questions would also be what happened to earlier constructed, imagined, augmented, or virtual worlds? Or, what can they tell us about how we can implement the Metaverse today to avoid the potential dangers or enhance its possibilities?
Since 2003, for example, users have been meeting in the online world of Second Life or in the online game Minecraft from 2011 to do everything that is being courted today. The creators of Second Life, Linden Lab, still go to great lengths to emphasize that Second Life is actually not a game, unlike others like Fortnite, Apex Legends, Halo, Surviv.io or Roblox. There are no goals or targets in Second Life. Instead, users create a digital avatar that represents them and are then free to explore the world, meet other users, create their own digital content and even trade with goods and services in their own world currency "Linden- Dollars" to trade.
Second Life had its heyday in the late 2000s when keyboard and mouse controls and blocky graphics were a far cry from the sophisticated vision of immersive worlds delivered through virtual reality headsets and current for the likes of Facebook and Microsoft advertise. However, to this day, Second Life still has loyal users who regularly take advantage of what is probably the longest-running experiment in the possibilities of a Metaverse-like experience.
Why is there such hype right now?
Basically, two things have happened lately that have nothing to do with technology development itself. One, of course, is the COVID-19 pandemic, where government restrictions have forced some social and entertainment activities to go online. And then there's Facebook's new name which tries to accommodate digitization and new forms of virtual interaction. I think a lot of big companies are still wanting to jump on the bandwagon to figure out how to make money out of it.
It's interesting to note that, in my opinion, Second Life is still the largest and closest metaverse digital world in use. Especially when it comes to people who want to go to a live concert or go shopping or something like that, I think Second Life still reigns supreme here. Not for long, but more on that in a moment.
What has made it so successful to this day is that some users don't feel comfortable connecting with new people or engaging socially outside of an online multiplayer context. There are probably people who find immense pleasure in the opportunity to make and spend money online, but the largest group, I think, are people who are entering a new world like a social network, where they meet new people, help create new things and create and thus again present their works of art and possessions to the people in the virtual world.
Apple is already investing in the Metaverse, says CEO Tim Cook
The Metaverse won't be just Meta
This is also evident in the new DLT platforms such as Cryptovoxels, where familiar-looking pixel blocks and social network-like components appear like a cross between Minecraft and Facebook. There are over 10,000 unique NFT worlds that exist in a decentralized multiplayer metaverse game, also based on the Ethereum blockchain. Or the largest growing virtual world, Decentraland, where users can buy and sell digital properties while exploring, interacting with and playing games in this virtual world.
Over time, Decentraland has evolved to enable interactive apps, in-world payments, and peer-to-peer communication for users. In Decentraland there is also the NFT LAND which is used to define ownership of land parcels representing digital real estate and the cryptocurrency MANA which enables the purchase of LAND and virtual goods and services in Decentraland.
Additionally, changes to the Decentraland app are implemented through a collection of blockchain-based smart contracts that allow participants who own MANA to vote on policy updates, land auctions, and subsidies for new developments.
Personally, I don't think that a real "metaverse" would be little more than a few cool VR games and digital avatars in web portals, but above all something where we as providers, users or designers ourselves decide where to go will go on a journey – just as the Internet itself has continued to develop. One thing I am sure of is that there will not just be a metaverse of meta, but rather a multiverse of centralized, decentralized, and hybrid infrastructures.
Legal Notice:
I am not a tax, wealth, or investment advisor. I am not responsible for the accuracy of the information in this article. If in doubt, ask your trusted advisor. No guarantees or promises of winnings are made in this article. All statements in this and other articles correspond to my subjective opinion.