SKY IS NOT THE LIMIT
Bulgarian EnduroSat plans to launch a space weather satellite in 2022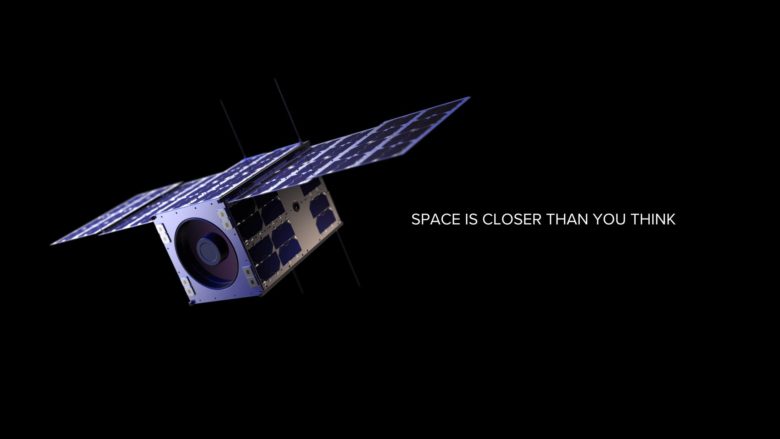 The Bulgarian space project EnduroSat signed a commercial agreement to launch Mission Space's first space weather payload on the EnduroSat CubeSat platform.
Mission Space is a leading enabler and provider of satellite-based space weather monitoring and will soon introduce the first commercial space weather collecting infrastructure. The launch of this payload marks the first step of the full rollout of the Mission Space sensor constellation and a revolutionary milestone in commercial space weather.
"We are proud to support Mission Space in creating the first commercial space weather data collecting infrastructure. Generating and analyzing dynamically space weather data from orbit will have a paradigm effect on improving commercial and exploration mission`s success rate and reliability. It will empower timely and informed decisions regarding every next mission`s operations. EnduroSat is looking forward to deploying this unique space weather infrastructure in orbit and working closely with Mission Space toward building their own success story in the coming years," shares Raycho Raychev, Founder and CEO of EnduroSat.
Space Data Gateway: EnduroSat's Latest EU-Backed Project To Open Up Opportunities For More Startups
The planned launch is scheduled for Q4 2022 and will carry Mission Space's set of high-energy particle detectors to monitor the conditions of the sun, announced the spacetech company. The new level of data and intelligence will enhance Mission Space's proprietary space weather cloud platform and help satellite operators detect solar storms early, quantify risks and monitor increased levels of radiation for better asset protection.
EnduroSat will also be among the first customers of Mission Space space weather data and analytics services, helping to identify spacecraft anomalies with the intensity and type of recorded high-energy particles.
"We are very excited about the opportunity to work with EnduroSat. We have been searching for the right partner for our first mission and the EnduroSat team possesses a high attention to detail and a deep understanding of small satellite operations. We truly believe that with their help, we will bring our solution to the market faster and easier, revolutionizing the way we currently monitor and forecast space weather risks," said Ksenia Moskalenko, CEO & Co-Founder of Mission Space.
Seems like more and more of the payloads sent into space aim to offer a solution for environmental problems. Recently, the German startup OroraTech launched the first forest fire monitoring satellite, partnering with the controversial SpaceX.
Bulgarian Startup EnduroSat: On a Mission to Take Space Commercialization to the Next Level
EnduroSat in a nutshell
Founded in 2015 by the tech innovator Raycho Raychev, EnduroSat is now among the fastest-growing space companies in the world. The company is a leading provider of software-defined NanoSats and space services for business and academia. EnduroSat's Shared Satellite Service enables continuous improvement in space operations at a fraction of the cost. The main goal is to provide easy access to space for visionary entrepreneurs, scientists, and technologists, helping them drive innovation in the final frontier. EnduroSat's software-defined NanoSats enable plug and play payload integration and open unique capabilities to fly fast and improve your technology in space.
In an interview for Trending Topics, Raychev explained that each satellite today is built and engineered for a single mission. This means that the satellite bus performs well on a particular mission but a year later the platform has to be re-engineered for a new mission.
"EnduroSat's purpose is to simplify this by providing a flexible, robust, and software-defined satellite platform that can handle multiple payloads on the same mission. With the launch of SPARTAN we hope to demonstrate a new paradigm in the satellite missions design," says Raychev.
In August 2021, the European Investment Bank (EIB) announced an investment of €10 million in the nanosatellite scaleup. Just a few months later, Deloitte, the largest professional services network in the world ranked EnduroSat among the 50 fastest growing tech companies in Central and Eastern Europe (CEE).
Bulgarian Nanosatellite Startup Endurosat Featured in NASA's State of the Art Report