Ecosystem
Icanpreneur Raises €830K in a Pre-Seed Round to Fuel Its Organic Growth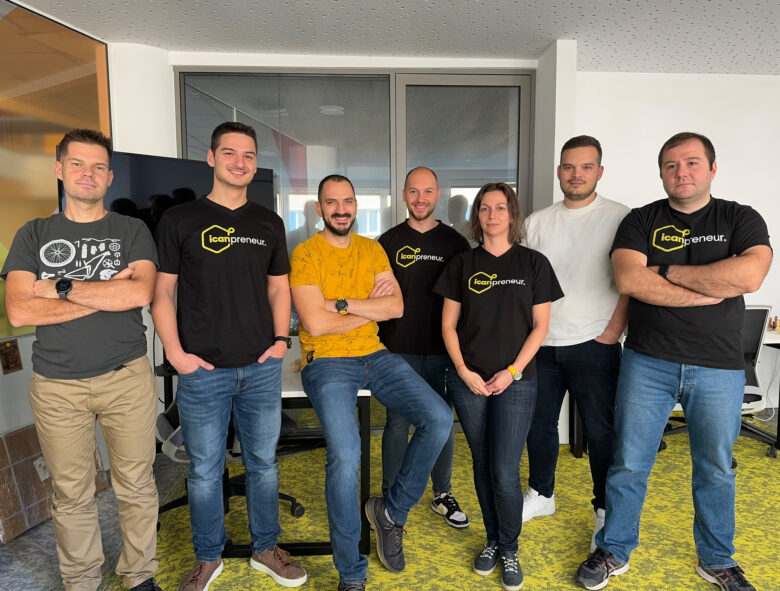 Icanpreneur, the first Accelerator-as-a-Software, closed a successful pre-seed round of €830.000 at a more than €5 million post-money valuation to fuel its organic growth. The current round is led by Sofia Angels Ventures (SAV) and is joined by MFG Invest along with existing and new business angels.
"What is the root of Icanpreneur's success? Undoubtedly the most important thing for a company is product-market fit. Product-market fit is not just a point in time, reached in just a few months, but a never-ending process requiring continuous discovery and innovation. At the same time, "software is eating the world" and if product-market fit is so important, then why isn't there any software to help companies get there? That's how we created Icanpreneur – the most important software a company will ever have", said Vesko Kolev, Founder and CEO of Icanpreneur.
Accelerator-as-a-Software: Bulgarian Icanpreneur aims at €1.2M to fuel further growth
The Bulgarian startup is on a mission to significantly improve the odds of success of technology startup founders and product managers, by providing a guided journey, know-how and best practices through intuitive and collaborative software. The current fundraising efforts follow a successful €200,000 angel round held slightly more than a year ago, which valued the company at €2.5 million post-money valuation and was joined by some of the most successful and respected innovators and entrepreneurs of Bulgaria's IT ecosystem.
Icanpreneur has developed the initial version of its Accelerator-as-a-Software, which empowers technology entrepreneurs and product teams worldwide to start from an initial idea and reach product/market fit with higher odds of success. The primary focus of this version of the accelerator is facilitating effective market validation of these initial ideas, enabling their evolution to address significant market needs.
The €830,000 round, which is the company's second outside funding, is led by Sofia Angels Ventures and is joined by MFG Invest, as well as some of the most successful and respected innovators and entrepreneurs of the Bulgaria's IT ecosystem, including Svetozar Georgiev (Co-Founder of Telerik, Telerik Academy & Campus X), Pressian Karakostov (Founder of PubGalaxy, PhoneArena, Co-chair of the board at Endeavor Bulgaria), and others. The mix of investors with their unique domain expertise, product experience, reputation and relationships make this pre-seed round one of the strongest to date in the region.
Bulgarian startup Icanpreneur attracts €200k to aspire more tech entrepreneurs
The funding will be invested in accelerating the development of Icanpreneur as a product and as a go-to-market in the next 12-24 months. Ultimately, Icanpreneur has the ambition to capitalize on the emerging entrepreneurship trends, particularly around AI in the Central and Eastern Europe, EU, and US markets and the capital raised in this campaign will enable that to happen far more aggressively.
"The startup world is evolving beyond its initial romantic phase. Founders are starting to realize that discovering and solving significant problems is more than art and energy created by the initial inspiration. They started applying a more systematic and scientific approach when creating products, focusing on customer satisfaction and efficient technological solutions. That's exactly where Icanpreneur offers essential tools to accelerate their progress significantly. We believe the timing is perfect and the company's team is right for the mission," said Milen Ivanov, Managing Partner at Sofia Angels Ventures.
Today Icanpreneur also announced the expansion of its Icanpreneur Early Adopters Program, providing exclusive access to 300 new super early customers, who will actively contribute to shaping and improving the platform while working on their own startup or product ideas. All of them will get a 50% lifetime discount as part of the final phase before making the software officially available to the public at the beginning of next year.
Report: The state of AI Innovation in Central and Eastern Europe