Monthly Overview
What Happened in the Bulgarian Startup & Tech Ecosystem This October: The Biggest News and Stories from the Past 30 days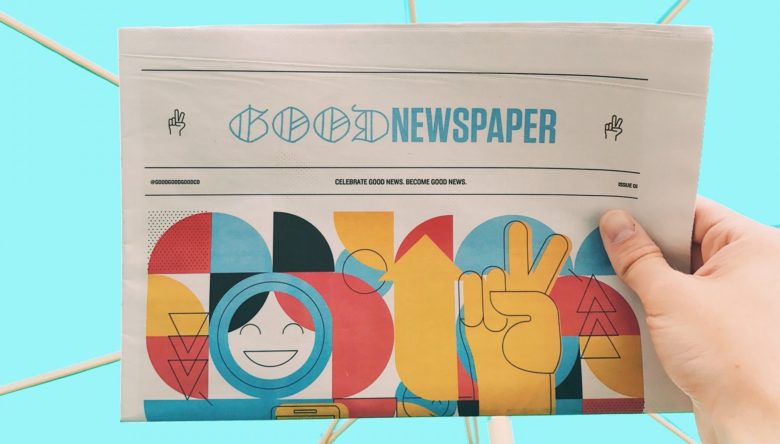 In October, our ecosystem started picking up the pace and gave us plenty of interesting stories. Among other things, we saw two big investment rounds for US-headquartered companies with Bulgarian founders and products developed in Bulgaria, one new VC fund, and one new R&D hub of a multinational technology giant. 
The most trending news
It's not every day a start-up developed in Bulgaria receives an investment from a top-tier Silicon Valley venture capitalist but the based between Palo Alto and Sofia proptech company Propy, managed to achieve exactly that. Started back in 2016 by two Bulgarian entrepreneurs, Natalia Karayaneva and Denitza Tyufekchieva, to date, Propy has raised $15.5M via an Initial Coin Offering (ICO) and has been backed by the VC arm of the American National Association of Realtors, Arrington XRP, EAJ, and now Draper Associates. Propy's product is a blockchain-based platform that aims to simplify real estate transactions and minimize fraudulent deals. Draper, a supporter of bitcoin and decentralization, is famous for his early investments in companies like Tesla, Skype, Robinhood, Twitter, and Coindesk.
After two and a half years in the making, a unique for Bulgaria venture capital fund is launching in the fall of 2020. Started by some of the people behind CEO Angels Club, the largest angel investment club in the country, Sofia Angels Ventures gets half of its capital (€13m) from the European Investment Fund and its managing partners Milen Ivanov, George Sidjimkov and Grigori Grigorov. The interesting part is that another €13m will have to be matched by angels on a deal level, making the total investment capacity of the fund come to €26m. The fund will be sector-agnostic and focused on seed-stage startups. Ticket sizes range from €200k to €500k all the way to €1m for follow-on investments. In total, there should be around 30 deals happening over the next 5 years.
Just five months after the originally founded in Bulgaria AI document processing scaleup Hyperscience announced a $60m Series C round, the company attracted a new portion of significant funding – $80 million Series D investment led by Tiger Global and joined by BOND, the VC firm headed by Mary Meeker, previously a partner at Kleiner Perkins. Previous backer –  one of the oldest VC firms in the US – Bessemer Venture Partners also participated. Hyperscience's total funding now comes to $190 million. "Data automation is step zero of any business process and this is Hyperscience's competitive edge. Coupled with cutting-edge Machine Learning models they've built over the years, their technology is outpacing competitors by a landslide," comments Elliott Robinson, Partner at Bessemer Venture Partners.
Last week, SUSE, the world's largest independent organization developing open-source solutions, announced that it's about to open an engineering and innovation hub in Bulgaria. The new R&D center will be based in Sofia, should be fully operational within the next 6 months, and is expected to grow to over 200 people in the next three years. Just for some context, SUSE states that on a global scale, the top ten telecom operators, nine of the ten largest aerospace companies, as well as half of the world's supercomputers run on the SUSE platform. Read more about the future plans of the company in our interview with Ivo Totev, SUSE's Chief Product and Marketing Officer.
It's been an eventful year for the headquartered in Sofia fintech group Paynetics. After closing a €2.45M investment round back in March, the e-money provider just announced the purchase of Wirecard UK and Ireland's corporate card portfolio which would have otherwise faced termination. In practice, this acquisition means that the corporate card programs of Wirecard UK and Ireland will continue to exist and transition to Paynetics' payment infrastructure as well as card issuing and payment services. As part of the deal, Paynetics will power a range of corporate programs for its new customers, including employee benefits, sales incentives, corporate expenses and social welfare initiatives. To support the new bigger presence in the UK, Paynetics has also appointed Mike Peplow as a CEO for the region.
The Straubel Foundation is established by the Straubel family – JB who is the co-founder and CTO of Tesla, and Boryana, his wife, born and raised in Bulgaria, who has also worked in Tesla at some point during her career.  Every year the Foundation holds its annual Leadership Awards in order to appraise the ones with great achievements and leadership potential. Having two types of leadership awards, the foundation assists the "Engineers of the future" – individuals with great potential who need support in order to continue their pursuit of education, as well as the "Straubel Impact Leaders" – both individuals and entrepreneurs who create a lasting positive change by solving complex engineering or social problems. Among this year's nine Straubel Impact Leaders, the Foundation praised the achievements of two Bulgarian entrepreneurs with a worthy social and environmental cause – Kostadin Nedev and Boryana Uzunova. Read more about their impact in the fields of STEM education and sustainable fashion. 
Case Studies, Trends, and Discussions
We wrote a case study about SAP Labs Bulgaria, SAP's R&D center in Sofia, which this year celebrates its 20th anniversary on the local market. It all started back in 2000 when SAP acquired the Bulgarian branch of  ProSyst, along with its 65 young IT professionals and part of its software. In its 20 year history, it has grown almost 20 times and today employs over 1000 people. In the office in Sofia, engineers specialize mainly in cloud-related topics and work on advancing SAP's products for developers. For example, many important components of SAP Cloud Platform are being built here, including SAP's web frontend framework – SAP UI5 and Life cycle management tools and processes, which are the basis for many SAP cloud products. Read more here. 
In 2014, one small and very young team from Bulgaria joined the renowned American seed startup accelerator, Y Combinator, with the goal to solve these problems by giving the control of email management back to its users. That is how the 23-year-old Martin Stoyanov came up with the idea for Emailio – a highly customizable email assistant based on the principles of attention, procrastination, and efficient use of time. The young founder shares for Trending Topics SEE the backstory of his startup, explains how the app works and touches on what are the benefits of using behavioral science and gamification to make email work better for its users. 
On a mission to create life-long ink, the Japanese giant that specialized in tablets, digital pens, and digital ink Wacom has been experimenting with different technologies since 1983. In the past eight years, one of the three key R&D centers has also been quietly experimenting and launching innovations out of Sofia. From a contractor ten years ago, one Bulgarian company that Wacom acquired in 2012 turned into a key engine that has patented the famous digital ink of the company and is now working on turning handwriting into text and extracting information from it. Read more about the journey and operations of the company in Bulgaria here. 
It's still to observe the financial performance of the companies that aim to transform the finance industry, so we took the list provided by BFA and checked what revenue each company generated in 2019, as per Company.Guru, which gathers information from publicly available official statistics.  In total, we calculated for last year fintech companies in Bulgaria have reported total revenue of 753.8M BGN or a bit over €385M. Companies in the payments and billing segment are responsible for over 80% of the total amount – €313.6M. More here. 
Assen Andonov was born in Bulgaria in 1979. For him, 1989 was not only the year of "the big changes", as he describes the end of communist rule in the country; more importantly, it was then that he realized he wanted to be a pilot. "People kept repeating to me that I should become either a lawyer, a doctor, or an accountant. I kept telling them that it is inadmissible to talk to a 10-year old like that." Now, more than 30 years later, Andonov owns a startup and is competing to develop the first flying car. The Miami-based Assen Aero already has 2 working prototypes of flying drones that can speed up to 60mph and carry a person. The global Flying Cars market is expected to post a CAGR (compound annual growth rate) of nearly 160% during the period 2018-2022 and big players such as Toyota and Uber Technologies take much interest in it. Yet, the competition for the best flying project continues, and the Trending Topics Team interviewed Andonov for the company and its place on the market.