STARTUPS
Vitosha Venture Partners to support another 17 companies on their startup journey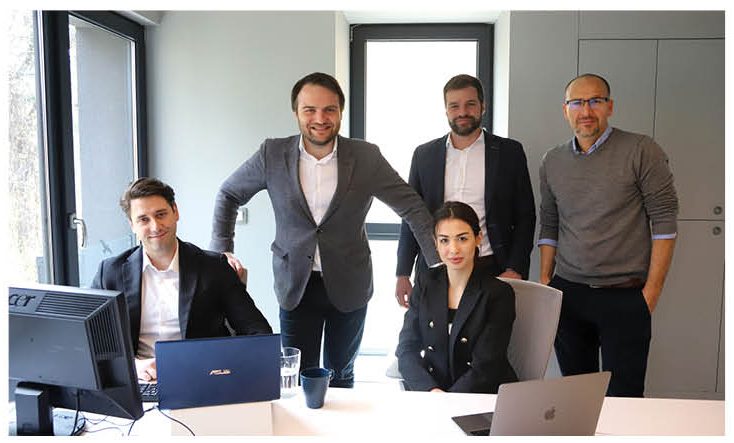 Vitosha Venture Partners – Fund I closed the 4th consecutive round of financing with investments in 17  companies in the initial stage of development. 
The total value of the investments is €3.5 million (BGN 6.98 million) the majority of which are from public funds. The resources were provided by the Fund of Funds under the Operational Program "Innovation and Competitiveness" 2014-2020 and were co-financed by the European Regional Development Fund (ERDF). The additional attracted private capital amounts to nearly €105.000 (BGN 210.000).
Vitosha Venture Partners injects EUR 2.7m in second series of Bulgarian startup investments
On the path to success
Vitosha Venture Partners – Fund I closed 12 investment deals to support startups with investments between €75.000 and €700.000:
Arctic Fox Supply – Sustainable clothing brand for sports such as snowboarding, skateboarding, hiking, and running. Made from the best cotton on the market, the #StinkyFamily products last longer than any other similar product.
Voxxy – Social network based on voice messages, which connects listeners with their favorite artists and podcast hosts.
WeHugit – WeHugit connects companies, consumers, influencers, and charitable initiatives in a single social platform that offers mutual benefits and the most transparent distribution of charitable funds, using blockchain technology.
Pet Buddy – Subscription platform for pet owners, which provides medicines, healthy food, and high-end accessories at preferential prices to the customer's door.
VGAN – High-class vegan chocolate, produced in Bulgaria and already known in the markets of the EU, USA, and Asia.
Preo Now – Pre-order platform, which provides more predictable cash flows and optimized working capital for merchants and discounts for regular buyers.
Sheetly – Trading Management Platform for small and medium web stores built with Shopify and BigCommerce.
Multispace – An online platform that connects owners of unused office space with people who are looking for a more flexible work location. The subscription service will allow employees and businesses to quickly find available office space.
Voltrax – Bulgarian company focused on the production of lithium-ion batteries for electric bicycles.
Saver Tech – Platform that helps users choose the most suitable internet and phone provider for them and save money.
AECO Space – A platform that offers a range of technologies and solutions to support the digitalization of the architectural and construction industry and the professionals in the field
Greenray – Easy and affordable provider of all services and goods related to solar roof panels – design, development, installation, and financing of roofs of homes, businesses and institutions.
Vitosha Venture Partners with €30k funding for Early-Stage startups
Vitosha Accelerate Progaram
Five of the start-up companies the fund supported with investments of between €25.ooo and €50.000 are part of the Vitosha ACCELERATE program. The program aims to help participants expand their business, with experts from various fields providing assistance, mentoring, and strategic support. The 5 companies are:
DAcademy – Safe, effective, personalized platform for private teachers teaching students from 1st to 12th grade.
TOM Thermochromic – The first liquid thermometer could be applied directly to the skin.
FoxCrop – The first B2B digital food market in the Balkans, allowing free trade without an intermediary.
Swipe.bg. – A platform for buying and selling second-hand mobile phones through an innovative model.
Monoyer – Subscription service for contact lenses.
Future plans
By the end of 2023, Vitosha Venture Partners – Fund I is expected to provide support to nearly 100 startup companies at an early stage of their development. Small and medium enterprises at the stage of acceleration can receive funding from €15.000 to €50.000.
Between €15.000 and €1 million will be received by companies that are more advanced in the development of your product or prototype creation.