CEE Star of the Week
EveGreen: The Slovenian Startup That Has Made Flowerpots Biodegradable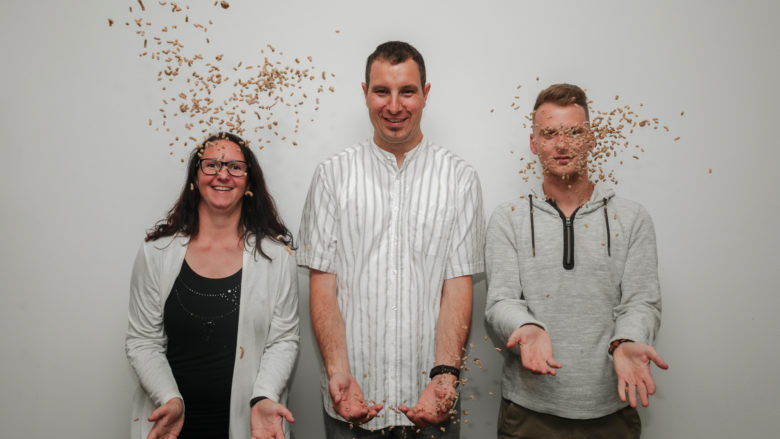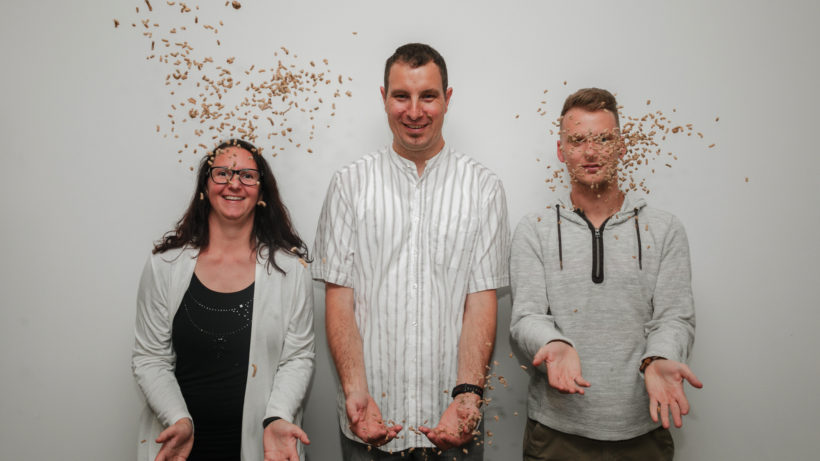 "CEE Star of the Week" is our weekly series of short stories where we present a company from Central and Eastern Europe that has recently achieved something significant – closed an investment round, won a prize, successfully launched on a new market, made a prominent hire, etc. The stories can be found both on trendingtopics.at and trendingtopics.eu.
Sometimes startups are family business. EveGreen from the Slovenian village Mislinja is one example. There, founder Eva Štraser and her husband have found a method to replace the plastic flower pots with biodegradable materials. The startup has been selected as one of the top 30 social innovation projects in the EU in 2019.
What is EveGreen, what is your goal?
Eva Štraser: Replacing plastic with biodegradable materials, made by local agro, food, or industrial waste.
Your startup is focusing on biodegradable flower pots. What materials are they made of, and how are they different from, let's say clay pots?
Our first MVP was a biodegradable flower pot, a perfect application, that is presenting the benefits of using 100% biodegradable polymers,  made by 55% of agro-waste.
Why Evegreen 100% biodegradable plant pot is different? Let's focus on the benefits:
First: If you dig the whole pot into the garden, after months there is no leftover because our ECO pot is food for microorganisms.
Second: Our ECO pot is a natural fertilizer, so after using it in your garden, you do not pollute the water source.
Third: We do not use traditional polymers in the production process, that is the reason, that the functionality of the product is biodegradable.
Forth: ECO plant pot is a natural protection against garden pests.    
Last year, Evegreens biodegradable flower pot was selected as TOP 44 Slovenian innovations by the Chamber of Commerce and Industry of Slovenia and TOP 30 by European social innovation Competition 2019 by challenging plastic waste.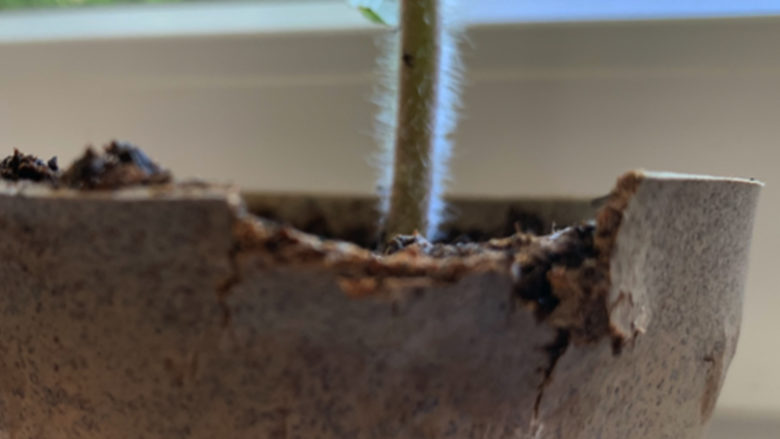 How many pots have you sold since the start of the company in 2014?
It is a long story. As a founder, I started the mission, when I was still working in the automotive industry. The beginning was not easy. Injection moulders were scared, that the new biomaterials will not be able to be processed on standard injection moulding machines. Mostly we were learning how to process PLA, to test different biomaterials (starch, PCL), and learning how moulds for biopolymers need to be constructed.   
In 2018, I quit working in automotive, and together with my husband, we founded EveGreen. At first, we focused on how to change the mindset of traditional injection moulders to test a sample batch of customized biopolymers instead of traditional plastic. Next step, in 2018 we have signed a strategic partnership with the EU R&D department and we started working on EU customer needs. Till today different products have been developed:
100% biodegradable flower pot, perfect natural protection against garden pests (50.000 pcs sold till today),

natural ECO cemetery candle (125.000 pcs sold in 2019, 125.000 pcs sold in 2020),

garden ECO candle (in development/start of sell in September 2020), 

100% biodegradable flower pot, diameter 10&diameter 12, specialized for gardeners, ready for automatic seeding process (in development/start of sell in November 2020/preorders are open)

Coffee spoon, coffee stirrers, made out of coffee processing waste (preorders are open)
Till today, our mission has the same direction: Let's make a green change!
What was the most successful moment in your startup life by now?
For me, as a founder, it is a success, that more than a year later we are still on the market. And the fact, that in 2 years we have successfully developed a sustainable solution and innovative method to take organic waste from food production (coffee processing waste, brewery waste) and turn it into useful products which are in turn fully recyclable without any additional treatment.
What hurdles do you have to overcome in the next year?
The fact is, that spin-outs can be set up anywhere where waste is. Our plan is that our first spin-out will be set up in Austria in 2023 and we will aim to spin out a further venture each year onwards.
Do you already have investors on board? Are you looking for investors?
In the last six months, we have been looking for strategic investors/industrial companies, who are interested to support our solution while turning their business expenses into a green imperative.
Your startup is based in Slovenia. How is the Slovenian startup scene – is it fertile soil for entrepreneurs?
The Slovenian startup scene is known as a startup playground. Slovenia is a perfect market to test MVP and to reach first customers, but it is always up to you – are you ready to try to jump out of your comfort zone or not?
A lot of people today think about how they can lead a more sustainable life. What are your 3 best tricks to accomplish this?
Last year we started focusing on our strategy in EveGreen's contribution to the Green Deal. So we started asking ourself, how:
we can increase the EU's climate mitigation and/or adaptation ambition;

we can transform into a clean and/or circular economy (including waste prevention and/or recycling);

we can help to build a fair, healthy and environmentally-friendly food system;

we can realize/measure a zero pollution ambition and a toxic-free environment.
We set up goals and one of them is, that if we will follow our business plan from 2020 in 5 years we will use 1.080 tons of local waste for our products which would otherwise have gone to landfills.