Ecosystem
What happened in the Bulgarian growth equity and venture capital ecosystem in 2020 and what's next?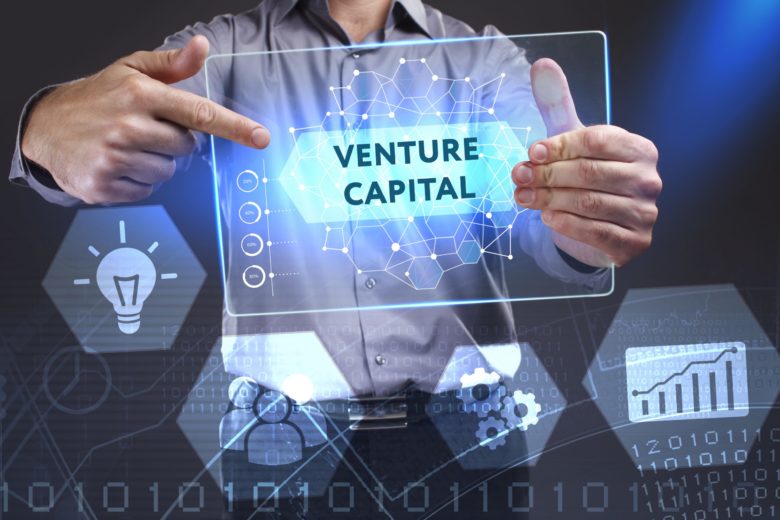 Despite the pandemic, there has been a lot happening in the ecosystem for the past couple of years. New Bulgaria-based funds have been launched, and second and third-generation funds have successfully closed their fundraising rounds.  Fund managers that are on their second or third fund, are raising money from predominantly private sources and are become increasingly regional. These trends bode well for the development of the private financing industry in Bulgaria and maintain our advantage in the region. 
"While Covid-19 was a hindrance in many aspects of our work, the funds, in fact, managed to increase their investment and divestment pace", says Evgeny Angelov, Chairman at BVCA. The Bulgarian Private Equity & Venture Capital Association (BVCA), together with other stakeholders in the ecosystem, advocated and managed to raise awareness to the Government and the European Commission on the potential consequences of Covid-19 for funds and companies. Consequently, some of the funds received additional support to invest in Bulgarian start-ups and scale-ups; invest bigger tickets than usual by the end of 2020, in support of companies affected by the pandemic; ease the requirements for private capital fundraising for the VCs, funds, until end of the year. These measures improved the conditions for entrepreneurship, investment and fundraising during the past 12 months. 
Meanwhile, we witnessed how public markets are opening up to the VC industry. Eleven Capital's IPO on the Bulgarian Stock Exchange in the midst of 2020's pandemic was an excellent signal that the market values the opportunities that the funds finance and support. They successfully went public raising 2.1m BGN to invest in their most promising portfolio companies.
"Although in 2020 the newly launched funds were still preparing to start operations or had just started their investment activity, while the rest of the GPs were actively fundraising, there were approx. 60 deals with more than €29m invested, and four exits by our members – two by venture capital funds (VCs) and two by private equity funds (PEs), with returns for the GPs in the range of €1-5m and €5-10m respectively, based on data by BVCA," comments Maria Marinova, Executive Director at the association. "In addition, there have been additional investments in some of their portfolio companies". The beginning of 2021 marked new investments by Vitosha Venture Partners and Innovation Capital, with details to be announced soon.
Stronger connections with international investors
Next to the capital invested by Bulgarian funds, locally founded startups and scaleups attracted investments from a number of high-profile international firms.  The most recent example is Gtmhub, the US-based OKR-oriented startup that closed a $30М Series B Round. 2020 brought about success for the US-Bulgarian document processing startup Hyperscience as well – in June, the company completed their series C round by raising $60M from one of the oldest VC firms in the US – Bessemer Venture Partners; in October the same year, the company scaled once again followed with an $80M Series D round led by Tiger Global and joined by BOND, the VC firm headed by Mary Meeker, previously a partner at Kleiner Perkins. Another US-Bulgarian company – Leanplum – also raised $27M provided by American Norwest Venture Partners and Shasta Ventures, Kleiner Perkins and Canaan Partners for its mobile engagement platform. Interestingly, LAUNCHub Ventures also joined this D round.
Some earlier stage rising Bulgarian companies also generated interest from foreign investors. The Bulgarian nanosatellite startup EnduroSat managed to attract external capital from German investor Frank Thelen and his deep tech fund Freigeist Capital that put €2M in the company at €20M valuation. In addition, the Bulgarian expenses management startup Payhawk picked up one of the largest seed rounds the SEE region has seen – €3M, thanks to the top-tier German VC Earlybird.
Big expectations for 2021
LAUNCHub Ventures had a first closing of their new fund at €44m and a target second close at €70m by Q2'2021. This is perhaps the biggest Series A fund in Southeast Europe.
Closing off another round of financing in the end of 2020, Neo Ventures is also looking at new opportunities across select verticals, such as HealthTech, Space and AI Platforms.
New funds are on their way, which means more investments in entirely new segments: Urban Impact Ventures is kicking off operations in 2021 focused on Mobility, Digital structure, Liveability and Physical Infrastructure. Also launching this year is Silverline Capital, a new mezzanine focused, private equity fund looking to partner with more mature companies that need expansion capital. 
The business angels' community is also gaining momentum, with the launch of the EIF-backed, Sofia Angels Ventures. We see a healthy development of the business angels' community in the country, as now, with EIF on board, there will be a possibility for bigger tickets to match angel investments.
One of BVCA's important goals for the year ahead is to work with public stakeholders to improve the legislative environment and to assist in the removal of obstacles for pension funds to invest in alternative asset classes – a common practice throughout Europe and the US. "The alternative asset industry in Bulgaria is now of sufficient size and maturity that it could be an important source of diversification of pension fund portfolios. It provides both yield and superior returns, which are difficult to come by these days," says Evgeny Angelov, BVCA Chairman. 
All these factors give us hope for an even better 2021.
What are some of the trends in the PE and VC world?
"One trend that became more pronounced in 2020 was the increasing specialization of fund managers into verticals where they have developed deep domain expertise", comments Maria. "This is an important development, as it better prepares managers to critically evaluate ideas and companies that have global competition. Ultimately, all funds are likely to develop their niches and have their own "competitive advantage.", adds Evgeny.
For example, Eleven Ventures is investing in four verticals, in partnerships with corporations: FinTech, HealthTech, Future of Food, Future of Work. LAUNCHub Ventures, with the announcement of their new fund, is investing in B2B SaaS, Fintech, Proptech, Big Data, AI, Marketplaces, Digital Health, Web 3.0 / Blockchain. New Vision 3 announced these investment areas: FinTech, AI, Big Data, IoT, Shared economy & Platforms, Blockchain. PostScriptum Ventures has been devoted to Renewable energy and Environmentally-focused companies, since inception.
"After a shortage of capital 2017-2019, There is now a healthy mix of funds targeting Bulgarian-based firms (funds backed by the FMFIB) and managers that are after regional opportunities, with predominantly private investors", says Evgeny. 
The topic of Bulgarian or regional founders abroad, remains an important one. Some of the VCs specialize in supporting Central and Southeastern European founders, such as LAUNCHub and BrightCap Ventures. The business angels' community, via the CEO Angels Club and Sofia Angels Ventures, also support the regional diaspora by creating Chapters in different locations in Europe, including London and Vienna. Vassil Terziev and some of the VC funds are sponsoring important programmes, such as the Bulgarian Innovation Hub in San Francisco, which supports the expansion of Bulgarian-based companies in the U.S. We also see other encouraging developments, where Bulgarian VCs are bringing international entrepreneurs to set-up operations in the country. One recent example is that of  of Woom (BrightCap's investment) and the relocation and expansion of their Spanish R&D team to Sofia. That is why, initiatives such as RE:TURN – connecting the Bulgarian diaspora abroad with Bulgaria's investors and entrepreneurs – are key, shaping RE:TURN as a milestone project for BVCA.