Ecosystem
The Biggest Tech & Digital Ecosystem Stories Of 2019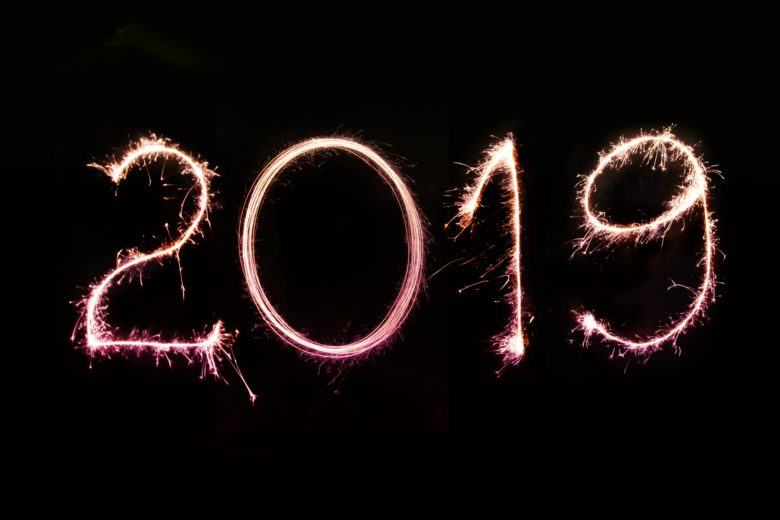 All the time we are asked which the most important stories right now. And we have our opinion, of course – we like the stories about the bigger picture, the ones that show the transition from an outsourcing destination to a product innovation hub, we also love our very exclusive stories about founders and their journey, that don't usually appear in any other media… But as much as we have stories we favorize, at the end of the day, it's about you and what you read and find useful.
So this list is put together based on numbers – what you've read mostly in the past year. These are the 10 (out of 600) top trending stories of 2019. It's really nice to see that there's a great mix of topics – from startups to mobility and education.
Kinetik: The First Bulgarian Electric Sportscar Comes From Varna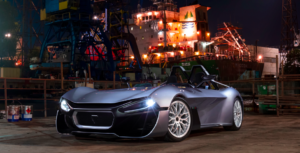 "I think we did it because no one told us it's impossible", jokes Teodosy Teodosiev right before the curtains lift and a futuristic vehicle drives into the center of the stage. In the past year, together with his team of six, Teodosiev has been designing, prototyping and 3D printing, so this e-car can come to life in October. 
Kinetik 07 is an electric sports car. The first coming out of Bulgaria, with 92% of the system being developed and produced here, and accelerates to 100 km/h in 2.5 seconds. >>> read the whole story
How Much Do Software Developers In Bulgaria Really Earn?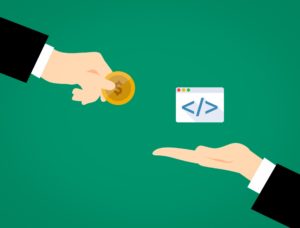 There're around 30k IT specialists employed in Bulgaria, earning an average of €1.4k per month, shows the annual IT sector report of the Software Association. Now, there's quite a lot of mythology about the size of wages in the fastest-growing and most hyped sector in Bulgaria. Are there really fresh out of school junior java developers who are not ready to start at €1k a month? Who is really getting €5k cash? We teamed up with startup Noble Hire to get some more insights on the real numbers. >>> the table with numbers is here
The Bulgarian Tech & Digital Startup Ecosystem: Who is Who in 10 Words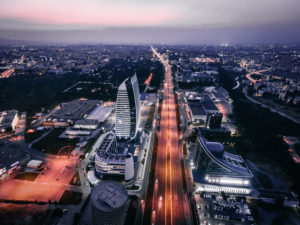 Despite the fact that Bulgaria has not produced a unicorn yet or is not at top of mind when it comes to innovations, there are hundreds of companies providing interesting products and have the potential to disrupt industries and habits. To help increase the awareness around the Bulgarian tech and digital sector, the team of Referial has partnered with Trending Topics' newsroom to prepare a list of the local product SMEs and startups, but also other ecosystem players who support their development. >>> Here's the complete list of Bulgarian startups. 
These Are The 14 Chosen Startups to Pitch on DigitalK. The Audience Had The Power To Vote One To The Finals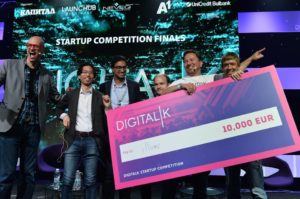 Like every country and ecosystem, Bulgaria also has its flagship digital business event – Digitalk, and of course, it features a startup competition. The prises are small (€10k), but the opportunities are significant – every year the top investors from CEE gather at the end of May in Sofia to see what's cooking in the region. Among 100+ applicants from all over Europe, 14 founders from seven counties have been selected to pitch, so this is kind of a >>>  list of the well-performing early-stage companies from CEE.
Payhawk.io: The Bulgarian Fintech Startup That Helps SMEs Deal with Expenses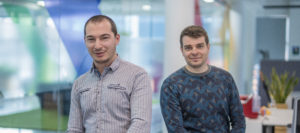 Remember the last time you had to buy something for the company you are working for and went through the long and painful reimbursement process? Then you will understand, why Payhawk.io is so well received among investors, and not only. Founded in the summer of 2018, Payhawk.io launched its first product in just six months and got its first paying customers on three markets in ten days. The fintech startup has developed an expense management system designed for small and medium businesses and received a seed round of €500K from eight business angels and Eleven Ventures. Moreover, this is not the company 's first funding. >>> read the whole story
Viber: We are Discussing Services Related to Payments and Peer-to-Peer Exchanges in CEE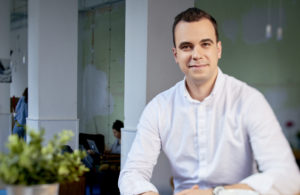 The Western part of Europe and the US have Messenger and WhatsApp. China has its WeChat, Russia and Latin America are dominated by WhatsApp. However, there's one more not so small player on the messaging platform's market that cost the Japanese giant Rakuten $900M back in 2014 and it is trying hard to penetrate Eastern Europe – rather successful. Viber app has a bit over 1B users worldwide and claims it has surpassed WhatsApp in Russia. Pushing its privacy, encryption and not collecting any data as a USP, Viber generates revenues from fee-based services like long-distance calls to non-Viber users and from branded communication. For a year here were some rumors Viber is about to launch instant money transfers within the app. We have an interview about this that was widely read.  And by the way, they launched it a bit later in 2019 >>> read here. 
Dimitar Karaivanov: Young Entrepreneurs In Bulgaria Can Succeed If They Are Willing To Work Hard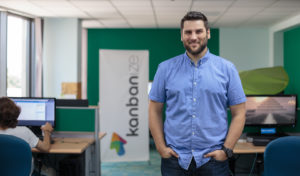 Dimitar Karaivanov is the co-founder and CEO of Kanbanize, a late-stage Bulgarian startup that provides Kanban software for agile project management and has more than 700 customers across the world – ranging from SMEs to Fortune 500 companies. The Dimitrovgrad-born entrepreneur is also currently working with the GarGarage startup accelerator to help more young people in his home town develop their startup ideas. As if these activities were not enough, he joined the last season of The Farm and tried applying the Kanban method to farming tasks. So given this diverse background, we were curious to learn more about Karaivanov's entrepreneurial journey, what he learned over the years, and what was his motivation to participate in a reality TV competition. >>> read the complete interview
US-Bulgarian Machine Learning Startup HyperScience Raises $30M and Will Grow its Team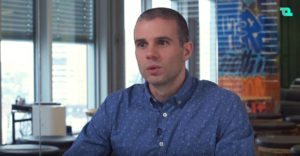 The largest deal related to the local ecosystem came as early as January as HyperScience got a significant cash boost from the US. The US-Bulgarian startup HyperScience announced a Series B investment of $30M. The founded in 2014 by Peter Brodsky, Krasimir Marinov, and Vladimir Tzankov company develops software that translates paper documents to computer processable information and automates back office work. Stripes Group – the New York-based privately held equity fund, lead the round. This new round brings the total amount of investments to over $50M. >>> read more about it here.
Hobo: A Bulgarian E-Scooter Service To Launch in Sofia In September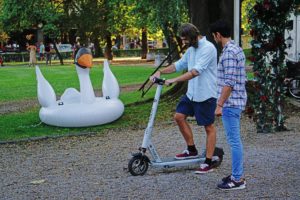 With Lime entering Sofia, the e-scooters were one of the huge topics in Bulgaria this year Yet the most appreciated story was about the Bulgarian venture that started providing the shared e-scooters service – Hobo. Founded by Teodor Rachev and Todor Todorov the company got an initial angel investment of 100k to launch in September. What makes then stand out are the scooters, which turn out to be more suitable for the bumpy Sofia streets, but also the monthly subscription offering by Hobo. >>> read more about it here
Former Pixar Art Director Launches Multidisciplinary Creative Academy in Sofia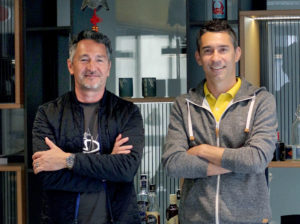 Game development, film production, brand building, and space design – these disciplines are part of the program of ARC Academy, a creativity academy that started this fall in Sofia. The new academy aims to offer practical knowledge and educate talent for niche industries with high potential on local level, and thus close an emerging talent gap. "ARC Academy will not only give young Bulgarian talents the perspective to stay in the country and work in the creative industry, but also make the country an attractive destination for content creation, and not least – for foreign students," says in an official statement Anthony Christov, co-founder of the new school. Christov brings along 30 years of experience from Hollywood and has spent 18 years as an Art Director of Pixar, before coming back to Sofia to share his knowledge with young talent. Milin Djalaliev, his co-founder, brings 16 years of experience in branding and advertising. >>> read the whole article and take a look at the short videos summarizing the experience of Christov and Djalaliev.