How to Run a Corporate Startup Accelerator: New Whitepaper Gives Insights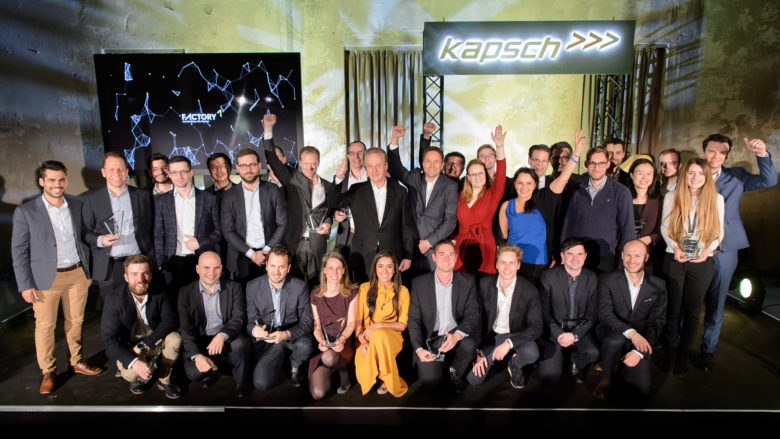 In 2017, the Austrian technology company Kapsch launched Factory1 as an equity-free business development startup accelerator that supports entrepreneurs in the mobility sector. On June 18, the second batch of startups will present their Proof of Concepts (PoC) to selected industry experts and the top management of Kapsch on Demo Day 2K19 in Vienna. These PoCs are meant to be the foundation for long-term strategic partnerships between Kapsch and the startups.
In a new whitepaper published today, Kapsch shares its experiences with the accelerator program and lays out a stepwise framework for designing corporate-startup collaborations based on existing research, own studies, and the Factory1 experience. The whitepaper is aimed at managers who want to know how navigate the challenges and capture the benefits of corporate-startup collaborations.
Wide range of opportunities
Hackathons, events, startup services, incubators, accelerators, investments, acquisitions – companies have a wide range of opportunities to work together with startups. "Rather than a horizontal accelerator that is open to a wide range of startups, we opted for a vertically-focused program in the mobility sector", Kapsch writes.
"We decided on equity-free project funding for several reasons. First, early-stage investment was not a priority for us. Second, we wanted to attract later-stage startups for which giving up equity is not an attractive proposition. Third, we wanted to leverage our accelerator to learn about the ventures and then selectively invest in the most promising ones after the program."
Important changes
The whitepaper also describes how the right people were brought into the program, how promising startups were selected and how procedures were simplified to be faster. The whitepaper is the foundation for the improvements Kapsch introduced to Factory1. The most important changes that that have been implemented in the second round of Factory1 are:
The entire board (CEO, CTO, and COO) now sponsors Factory1 in order to ensure executive commitment and involvement throughout the program
The search fields are closer aligned with Kapsch's business units so as to increase the strategic fit
Kapsch is aiming to establish partnerships and equity investments in the case of successful proof-of-concepts.
The post-acceleration phase is clearly structured, with dedicated people responsible for pursuing collaborations beyond the program.
Partnership talks are included during the program and, after the demo day, Kapsch has a pre-scheduled follow-up meeting with potential startup partners
If your are interested, you can download the whitepaper here for free.